Revolution #269, May 20, 2012
"Our message was well received."
On April 19, in cities around the country, people took to the streets to BREAK THE SILENCE in response to the reality that "Mass Incarceration + Silence = Genocide." Revolution received the following correspondence from a reader in an area outside of the city.
Some comrades and I felt compelled to have some show of concern and solidarity with our brothers and sisters behind the prison walls and show our general dissatisfaction with the system. We decided to organize a march down a busy street and hold a rally at a public plaza across from the police station. We put out a call on Facebook, sent mass texts and emails, and posted and handed out fliers. We felt sure to get a major turnout. Time for the march ticked closer and closer until the time had passed and there was only about ten of us. We decided to drive down to the rally location and set up anyway. Perhaps people may be assembling there. The place was vacant when we arrived. In a last attempt we decided to walk down to the farmer's market. We set up on a busy corner, hung signs and beat drums. As the people passed we engaged with them around the issues of mass incarceration, police brutality, and possibility of revolution. It became evident after a short time that I had misjudged the political sensibilities of the residents in our small town. Our message was well received. People asked questions, engaged in debate or just listened to the drums. My brother was so shocked as to turn to me and comment, the white people are coming over and talking with us. What initially seemed like a disappointment turned out to be quite productive. People out here rarely get a chance to engage with anything going against the grain. Aside from a vendor that called security and a couple unkind stares, the radical message of revolution seemed to be a breath of fresh air, even to those that didn't completely agree.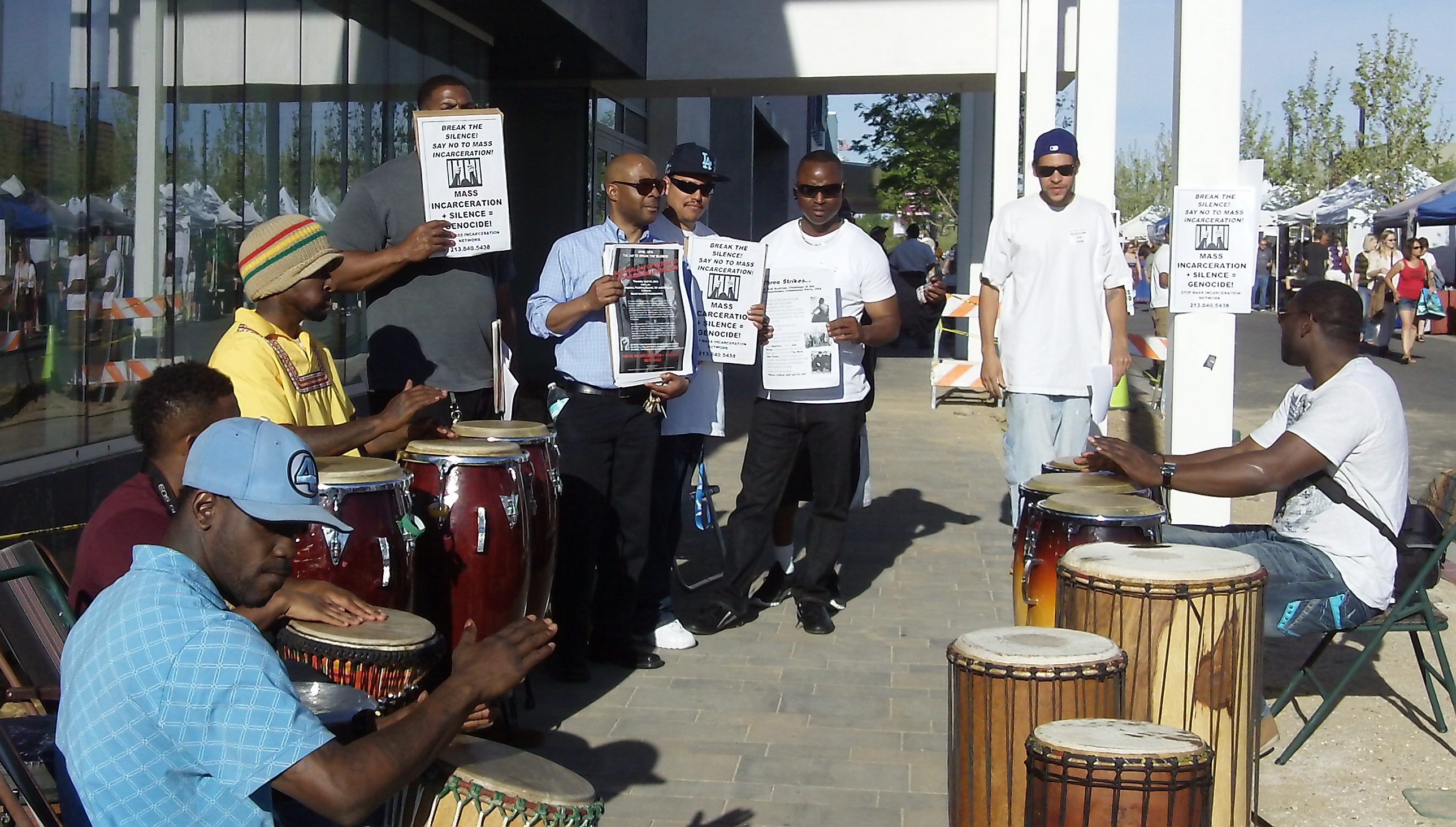 If you like this article, subscribe, donate to and sustain Revolution newspaper.