January 2013
Rise Up for Abortion Rights On the 40th Anniversary of Roe v. Wade
January 20, 2013 | Revolution Newspaper | revcom.us
Jan 21-26: Week of Action—
Washington, DC and San Francisco
Abortion and birth control are fundamental rights. Forcing women to have children against their will is a form of enslavement. And if women—half of humanity—are not free, then no one is free.
January 22, 2013 will mark the 40th anniversary of Roe v. Wade, the Supreme Court decision which legalized abortion. Yet today, abortion is more stigmatized, more dangerous to provide, and more difficult to access than at any time in the last 40 years.
See Plans, Reports and photos Straight from the Week of Action for Abortion rights from DC and SF.
And check website www.StopPatriarchy.org for ongoing coverage.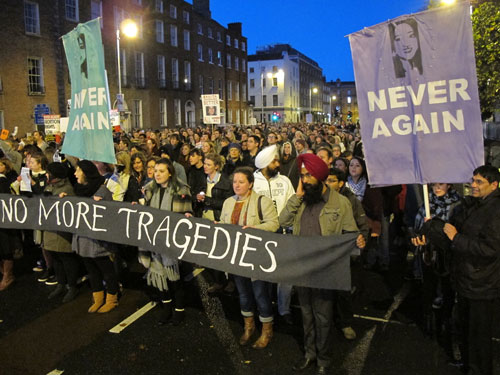 If you like this article, subscribe, donate to and sustain Revolution newspaper.