September 9, 2016 | Revolution Newspaper | revcom.us
TICKETS NOW ON SALE
Buy tickets: from Eventbrite and from Revolution Books.  
For the October 8th Program to Launch the
Pathbreaking New Book from
Bob Avakian
THE NEW COMMUNISM
The science, the strategy, the leadership
for an actual revolution,
and a radically new society
on the road to real emancipation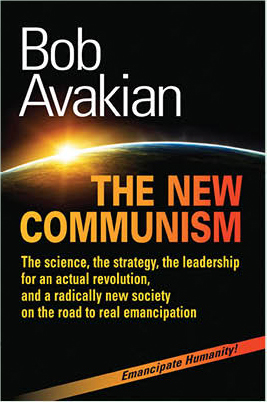 An afternoon that will inspire and dig into the biggest questions facing humanity today.
Featuring readings from:
Bob Avakian's new book,
THE NEW COMMUNISM
With commentary and discussion from:
Cornel West


Carl Dix


Moderated by: Andy Zee, of Revolution Books
Presented by:
Revolution Books, The Bob Avakian Institute, The Revolution Books Education Fund, Inc., Insight Press
Saturday, October 8, 1:30 pm
Schomburg Center for
Research in Black Culture
515 Malcolm X Blvd. @135th Street, Harlem, NYC
(2/3 trains to 135th)
Tickets: $200 premium*, $85 select*, $25 regular, $15 low-income
* These tickets make it possible to offer discounted tickets to students and low-income individuals; includes wine & cheese reception with speakers
For more info, to purchase tickets, or to buy THE NEW COMMUNISM, contact: revolutionbooksnyc.org or 212.691.3345
Volunteers Needed... for revcom.us and Revolution
If you like this article, subscribe, donate to and sustain Revolution newspaper.