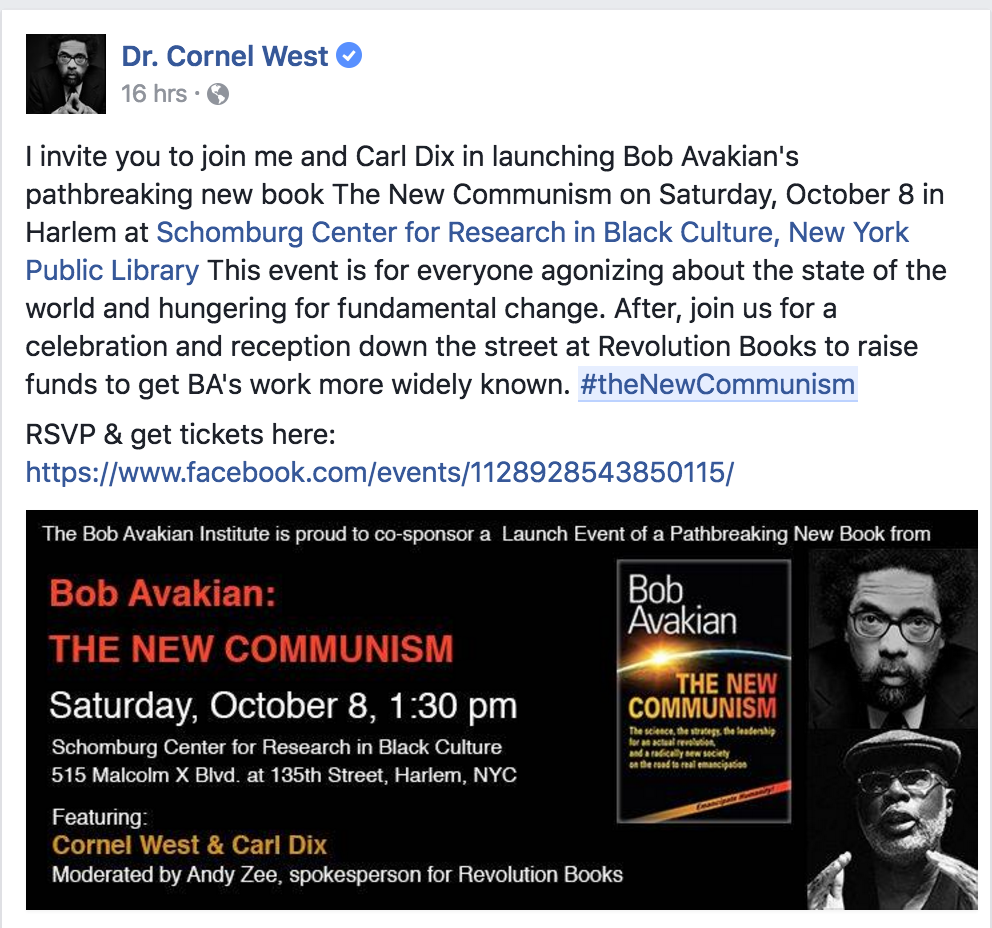 Cornel West Invites You to Book Launch of THE NEW COMMUNISM
October 4, 2016 | Revolution Newspaper | revcom.us
Posted Monday October 3 on Cornel West's Facebook page:
I invite you to join me and Carl Dix in launching Bob Avakian's pathbreaking new book The New Communism on Saturday, October 8 in Harlem at Schomburg Center for Research in Black Culture, New York Public Library This event is for everyone agonizing about the state of the world and hungering for fundamental change. After, join us for a celebration and reception down the street at Revolution Books to raise funds to get BA's work more widely known. #theNewCommunism
RSVP & get tickets here: https://www.facebook.com/events/1128928543850115/
From Twitter:
Join me Sat Oct 8 w/ @Carl_Dix talking about Bob Avakian's new book#TheNewCommunism 1:30pm @SchomburgCenterhttps://t.co/Mwk2amGG0f

— Cornel West (@CornelWest) October 4, 2016
Volunteers Needed... for revcom.us and Revolution
If you like this article, subscribe, donate to and sustain Revolution newspaper.