From Refuse Fascism Chicago:
Protest Trump Visit to Kenosha, Wisconsin!
April 17, 2017 | Revolution Newspaper | revcom.us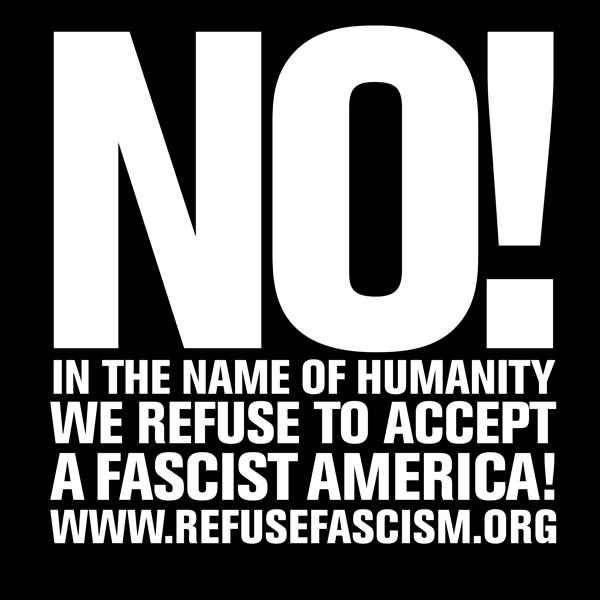 We have learned that Donald Trump is visiting the Snap-On Tools facility in Kenosha, WI, tomorrow, Tuesday, April 18! He will be accompanied by several of his top enablers: Paul Ryan, Reince Priebus, and Scott Walker. This is a rare step outside the circle of his "alt-right" (Nazi) co-conspirators and their fanatic followers.
What: Protest Trump Visit!
When: 12 pm - 3 pm, Tuesday, April 18
Where: Snap-On Tools, 2801 80th St., Kenosha, WI
Please join and share the Facebook event by Forward Kenosha.
This is the Donald Trump who is playing nuclear chicken with North Korea, whose generals dropped the largest bomb since Hiroshima on one of the poorest countries in the world last week. This is the Donald Trump who is slashing budgets at the EPA, the National Institutes of Health, NASA and other critical scientific and research facilities the whole world depends upon. Escalating deportations, demonization of immigrants, defunding of Planned Parenthood—the list of the assaults on humanity and our planet launched by these fascist is practically endless. And don't think Trump is backing down! Charles Blow wrote in the NY Times April 17 about the "rolling litany of daily horrors that Trump has inflicted."
We must give Trump the welcome all of this deserves! Join us in bringing the message: "NO! In the name of humanity, we REFUSE to accept a fascist USA!" This must be an excellent lead-in to the 10 Days of Resistance that bring hundreds of thousands into the streets, with a growing understanding that STOPPING this litany of horrors is on us, through our determination to drive them out! (Read more about how here.)
Arrive early and look for Refuse Fascism posters and banners. We will try to gather as close to the plant entrance as possible. Congregations United to Serve Humanity will meet at 9:30 am at St. Mary's Lutheran Church, 2001 80th St., Kenosha, and march together to Snap-On Tools to protest in solidarity with undocumented immigrants.
If you need a ride or you can give others a ride, send us an email with your name and telephone number or call us at 312 933 9586. We'll do our best to match folks up.
Volunteers Needed... for revcom.us and Revolution
If you like this article, subscribe, donate to and sustain Revolution newspaper.