Taking Bob Avakian and the Revolution to the Chicago Printers Row Lit Fest
June 20, 2017 | Revolution Newspaper | revcom.us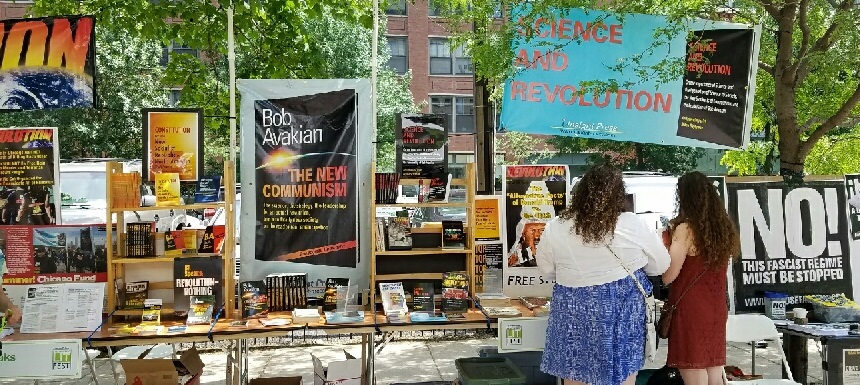 On June 10-11, revolutionaries were out at the Chicago Printers Row Lit Fest, the largest book fair in the Midwest, with a booth featuring big, colorful banners for Bob Avakian's The New Communism, Ardea Skybreak's Science and Revolution, and Revolution newspaper. Other key works by BA were displayed, and flyers forThe New Communism were distributed to people as they passed the booth. At one end of the booth was a beautiful display for Revolution Summer, calling on people to support the Revolution Club and volunteers from around the country in their project to bring actual revolution to the youth in the coming months. At the other end of the booth was a Refuse Fascism table with a giant NO! sign and posters in many languages. The booth was a good thing to do, with the bold and unique displays reaching many people of different ages and nationalities, including from all over the world.
Volunteers Needed... for revcom.us and Revolution
If you like this article, subscribe, donate to and sustain Revolution newspaper.