On Martin Luther King Day, People Across the Country Step Out and Stand Up Against Racism and the Attacks on Immigrants
January 15, 2018 | Revolution Newspaper | revcom.us
New York
More than 1,500 immigrants largely from Haiti but also Puerto Rico and the Dominican Republic as well as from Africa rallied in Times Square on MLK Day. The rally was organized largely by SEIU local 1199 and the UAW. Union organizers spoke, along with a number of local politicians, including Mayor de Blasio, condemning Trump's latest disgusting attacks on immigrants.
The high point of the day was the march of over 500 Haitian immigrants and Haitian Americans to New York City's number one Shithole—Trump Tower. The march was spirited, it was angry, it was rhythmic, and it was beautiful. The night air was filled at times with resounding chants: "FUCK YOU TRUMP!" and "Haitians Are Here to Stay!" There was a sense that people felt this was the last straw. That in the face of Trump's latest white-supremacist outrage—and threat—the people have had enough. Someone described it as: "You fucked with the wrong people!" There was pride and determination—Haitians standing up and liberating themselves and their humanity from the filth that the Shithole-in-Chief had hurled on them
One woman on the march told Revolution, "I'm just like everybody else here. I've been here too long, and I'm not gonna take it no more!" And then her partner added, "White supremacist ideology has to die in order for humanity to live."
About 250 people marched in Bay Ridge section of Brooklyn, a community with people from Asia, the Middle East and Africa, in a "March against Racism, Poverty and Militarism"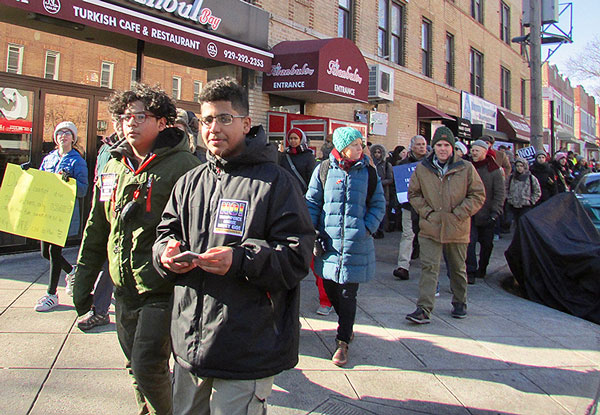 San Francisco
Thousands in San Francisco said No to Racism on MLK Day. There were a number of marches elsewhere in the Bay Area as well.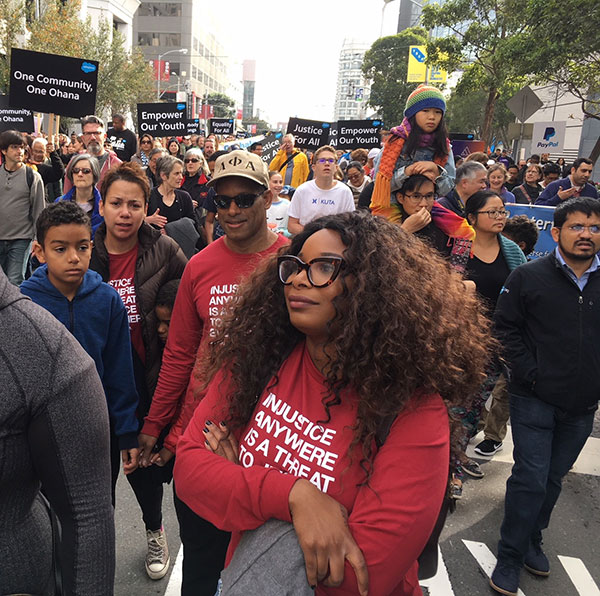 Seattle
Los Angeles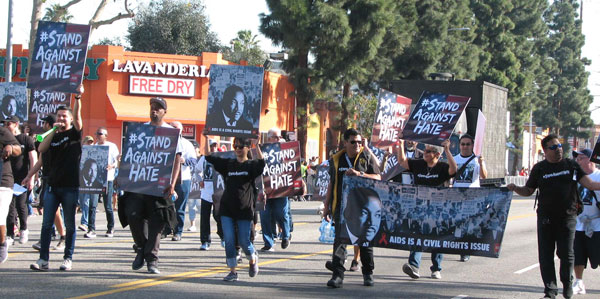 Below, a spirited "Time's Up" contingent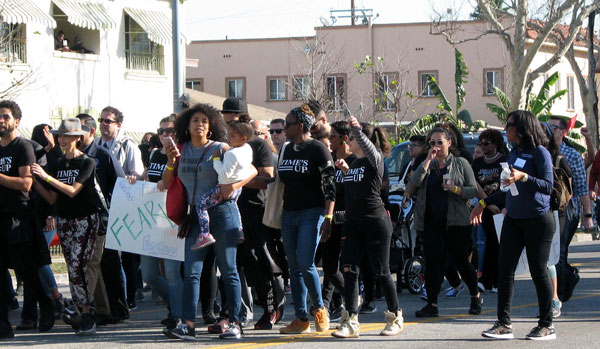 Refuse Fascism had distributed posters along the route when we came by with Revolution newspaper and this enlargement of the recom.us meme of the biggest shithole in the world. This woman quickly organized the kids to hold up their posters for pictures for Facebook. All along the route, many took pictures of it, took the newspaper and donated.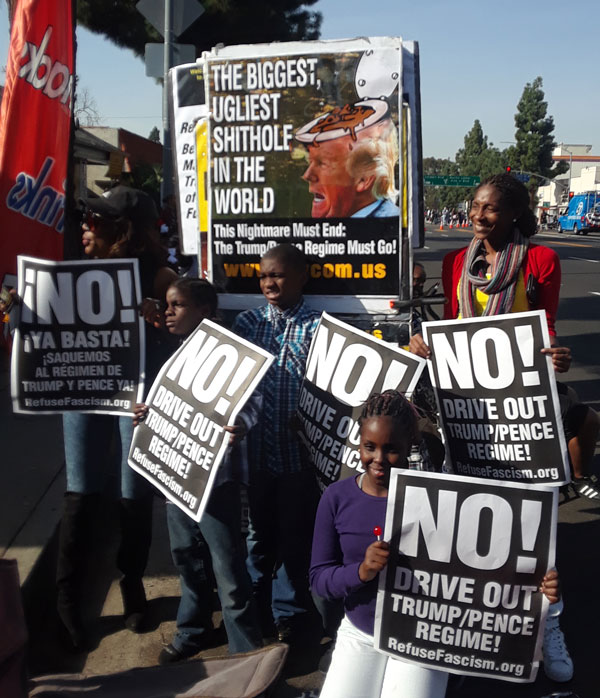 Atlanta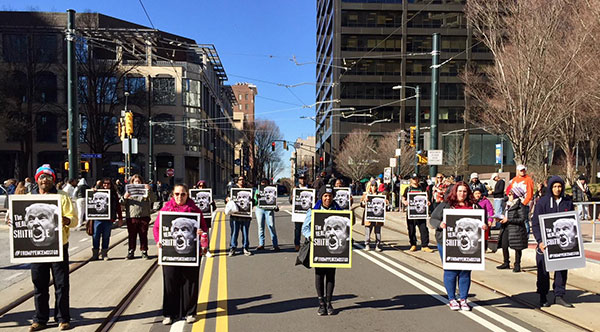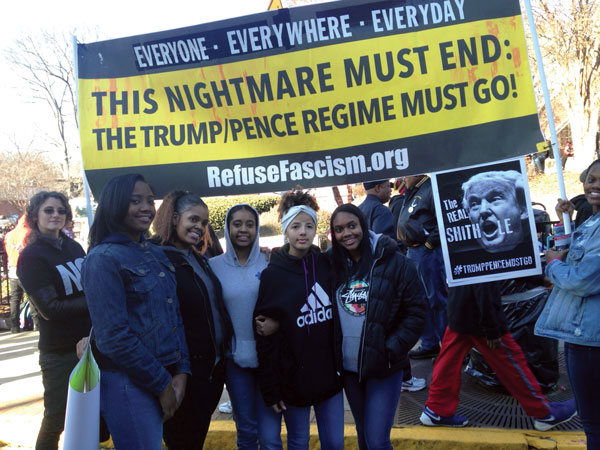 Houston
"Stop Racist Laws" contingent in the Houston MLK march.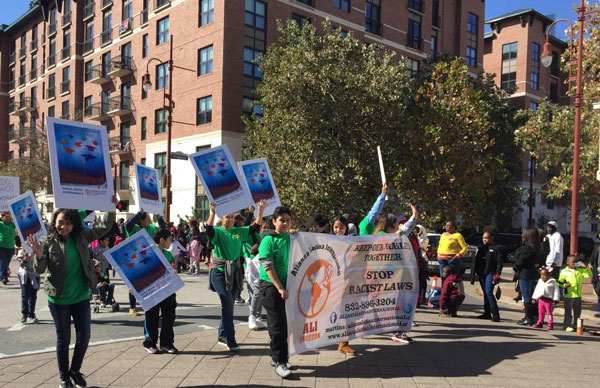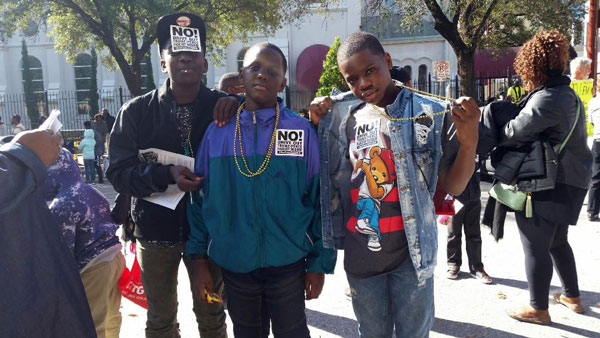 All photos and videos: Special to revcom.us
Volunteers Needed... for revcom.us and Revolution
If you like this article, subscribe, donate to and sustain Revolution newspaper.