Episode 15 of
The RNL Show—Revolution, Nothing Less!
| revcom.us
Share this widely
"What to the Slave Is Your Fourth of July? What to the Future of Humanity Is America?"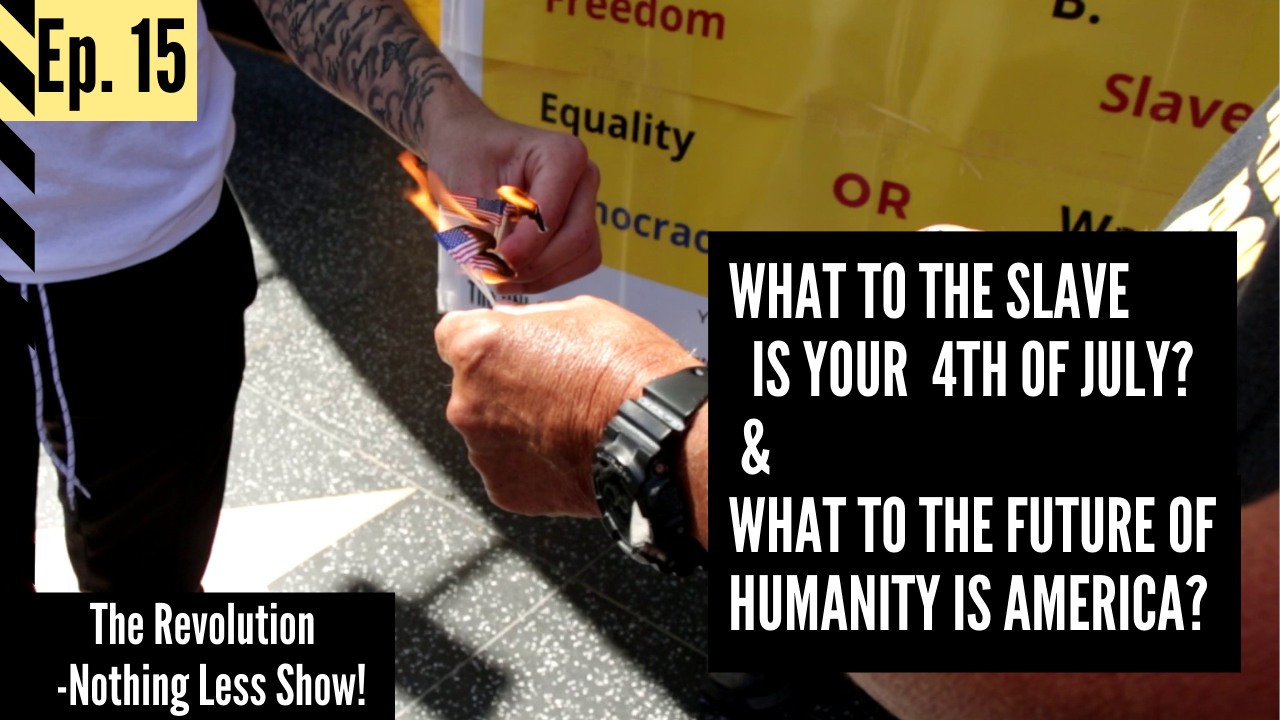 As July 4th approaches, Black and Brown people are still being gunned down in the streets. The fascist Trump is threatening protesters who pull down Confederate statues and anyone standing up for Black lives. And around the world, the U.S. military terrorizes and unjustly occupies foreign lands.
Episode 15 of The Revolution, Nothing Less Show takes an ideological sledgehammer to the fucked-up notion that America is the "leader of the free world" and challenges you to imagine—and fight for—a world without America. A world of real emancipation for all of humanity. This means REVOLUTION, NOTHING LESS!
In this episode:
Chuck D will be interviewed by Carl Dix about the slammin' new song from Public Enemy, "State of the Union (STFU)"!
Andy Zee will give commentary and share clips from Bob Avakian that take us deeper into the foundation of America and why this system cannot be reformed and must be overthrown!
Notorious flag-burner Gregory "Joey" Johnson will join Sunsara Taylor for an interview about his challenge to burn the American flag this July 4th in defiance of Trump's threats. Then they will hit the streets with Pete on the Street to learn how people broadly see the American flag. You won't want to miss what happens here!
Subscribe to the YouTube channel, leave a comment, and spread the word all over social media to help extend the reach of The RNL Show — Revolution, Nothing Less!
Subscribe: YouTube.com/therevcoms
Follow: @therevcoms
Become a patron: patreon.com/therevcoms

Volunteers Needed... for revcom.us and Revolution