TRUMP IS DETERMINED, AND HAS A STRATEGY, TO STAY IN POWER, AND HAMMER INTO PLACE HIS FASCIST PROGRAM—MURDEROUSLY ENFORCING INJUSTICE, CRUSHING BASIC RIGHTS AND LIBERTIES, ACCELERATING THE DESTRUCTION OF THE ENVIRONMENT AND HEIGHTENING THE DANGER OF NUCLEAR ANNIHILATION—NO MATTER HOW PEOPLE VOTE. Trump is already stealing the election, he has a plan in place to use key institutions, including the Supreme Court, and violent thugs, in and out of uniform, to keep his regime in power... Read more | Download PDF
It's on: The Struggle for the Future
Will it be Fascist Or, Will We Act On Our Conscience?
Trump/Pence OUTNOW!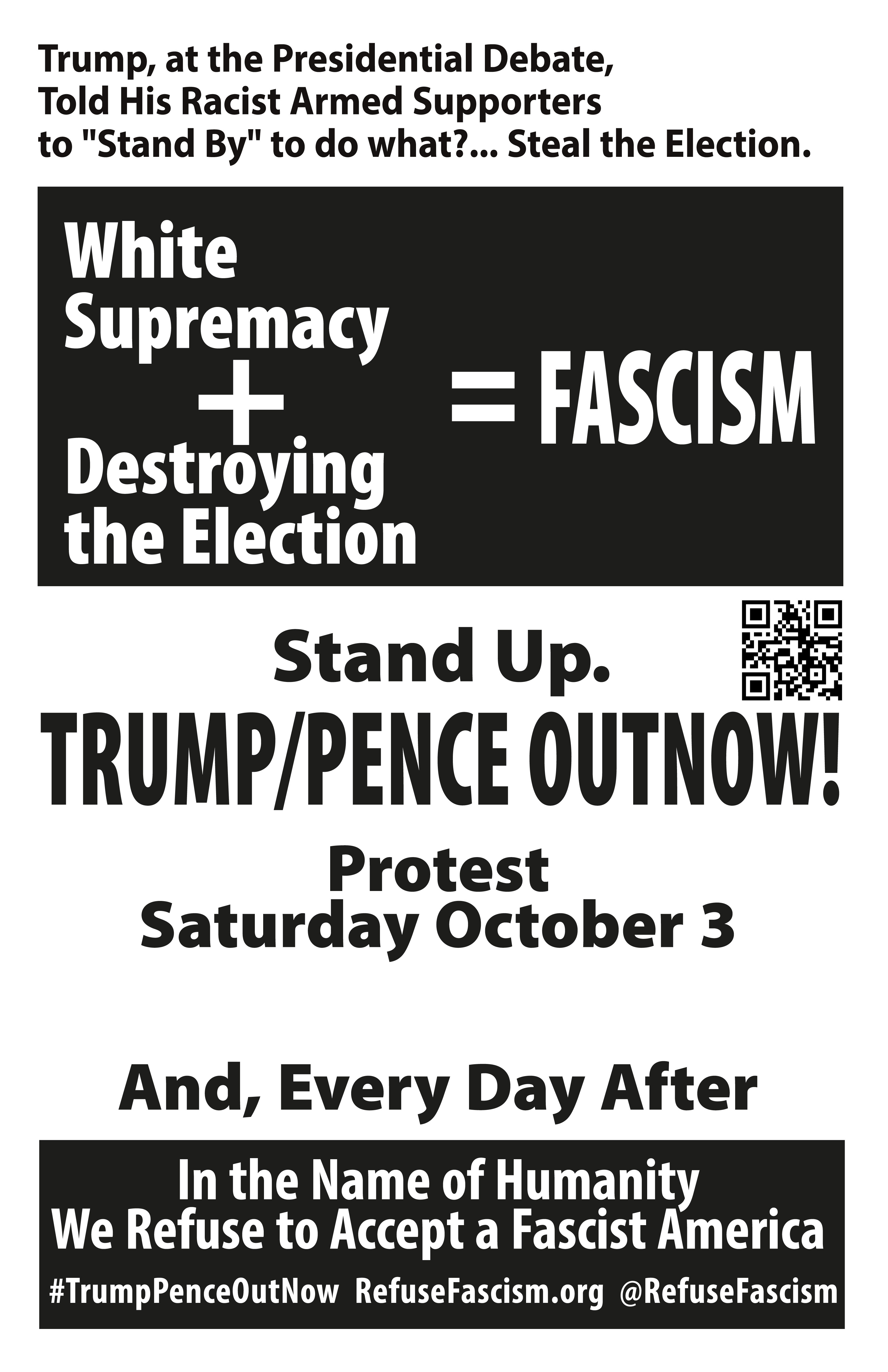 Donate urgently to support revcom.us' ability to meet the needs of these times.
To donate by Paypal, Visa or Mastercard:
Sustain monthly by checking "Make this a monthly donation" after clicking the Donate button.