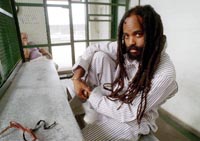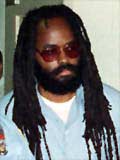 Mumia Abu-Jamal sobre el Obrero Revolucionario:
"El Obrero Revolucionario es el órgano del Partido Comunista Revolucionario,EU, una organización que abraza el pensamiento marxista-leninista-maoísta. El OR es un periódico vibrante y dinámico que ofrece noticias y análisis nacionales e internacionales desde un punto de vista radical. La portada, las páginas centrales y la contraportada muchas veces son a todo color. El estilo de los artículos es animado, informal y abierto a la gente común y corriente, sin palabras rebuscadas para confundir. Su diseño es flexible, sin las muchas barras, líneas y tablas que tienen los periódicos estadounidenses, como por ejemplo el Wall Street Journal. Sus elementos gráficos armonizan con el texto; por ejemplo, hace poco sacó una ilustración de tres cuartos de página de un funcionario republicano del gobierno con una lengua de culebra en medio de una sonrisa empalagosa. El OR puede entretener, tanto con su estilo simpático como por sus gráficas creativas y polémicas".
(del ensayo "Literatura revolucionaria = Contrabando")
Mumia Abu Jamal on the Revolutionary Worker:
"The Revolutionary Worker is the organ of the Chicago-based Revolutionary Communist Party, U.S.A., a body which embraces Marxist-Leninist-Maoist thought. RW is a colorful, expressive tabloid that offers national and global news analysis from a radical slant. The cover, centerfold, and back page are often multicolored. The writing style is breezy, colloquial, attempting an open 'average Joe' tone, free of puzzling jargon. Its layout is often loose, with little use for the bars, linings and/or graphs of many American newspapers, as reflected perhaps best in the Wall Street Journal. RW graphics tend to blend with the text, as in a recent instance where a three-quarter page length photo of an American Republican Cabinet official was depicted with a reptilian forked tongue slithering out of a toothy smile. RW can be entertaining, as much for its offbeat writing, as its creative, provocative graphics."
(from an essay called "Revolutionary Literature = Contraband")