Today's Message from the Revolution
August 3, 2018 | Revolution Newspaper | revcom.us
HOW WE CAN WIN—How We Can Really Make Revolution says, "Thousands need to get organized into the ranks of the revolution now, while millions are being influenced in favor of this revolution."
Be part of those thousands across the country. Check here every day. Spread these on social media. Join in with the Revolution Clubs on the ground and on social media. Report back with your thoughts, responses and suggestions at revolution.reports@yahoo.com.
August 3, 2018
1.  If you've ever asked what WE should do about #Iran, #NorthKorea, #Iraq...
then you need to FREE YOURSELF FROM THE GTF!
The Great Tautological Fallacy that America is a force for good in the world.
Watch and spread this challenge from Bob Avakian.
See the whole film at revcom.us
2. A basic and essential truth from Bob Avakian
Read, comment, share.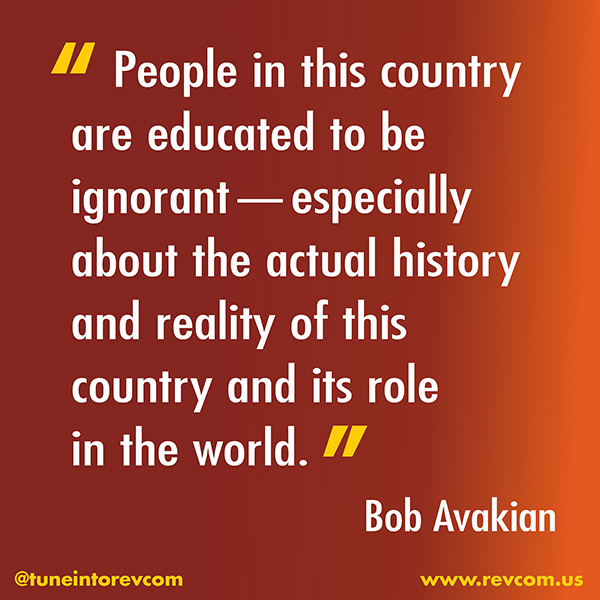 3. In or near LA?
Join the Revolution Club SATURDAY 7pm Dockweiler Beach for a BBQ & bonfire.
Meet the revolution, break bread, hang out. Bring food, drinks, musical instruments, your questions & highest aspirations.
Look for banner: This system can't be reformed, it must be overthrown!
RSVP and spread the word: Facebook Event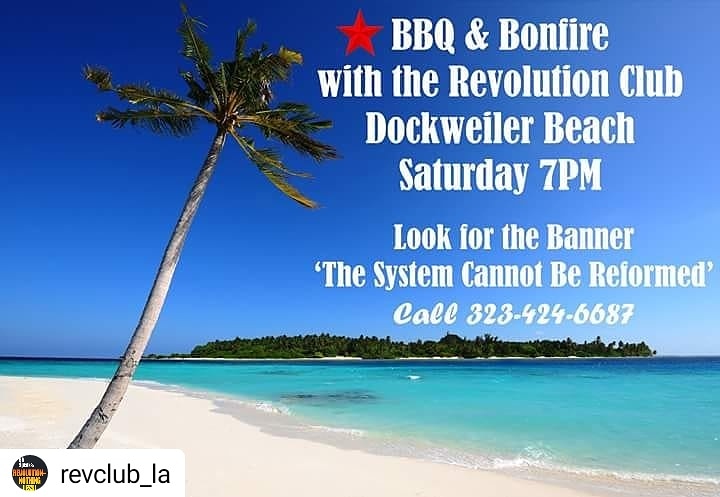 Share on Twitter
Share on Facebook
Share on Instagram
---

Volunteers Needed... for revcom.us and Revolution
If you like this article, subscribe, donate to and sustain Revolution newspaper.