Today's Message from the Revolution
August 20, 2018 | Revolution Newspaper | revcom.us
HOW WE CAN WIN—How We Can Really Make Revolution says, "Thousands need to get organized into the ranks of the revolution now, while millions are being influenced in favor of this revolution."
Be part of those thousands across the country. Check here every day. Spread these on social media. Join in with the Revolution Clubs on the ground and on social media. Report back with your thoughts, responses and suggestions at revolution.reports@yahoo.com.
August 20, 2018
1. "What if the world doesn't have to be this way?"
Excerpt of Bob Avakian from Revolution & Religion:The Fight for Emancipation and the Role of Religion
See the whole Dialogue at revcom.us/film.
Share on Twitter
Share on Facebook
Share on Instagram
2. "Imagine if we had a society where there was culture—yes it was lively & full of creativity & energy & yes rhythm & excitement, but at the same time, instead of degrading people, lifted us up."
Read, comment and share BAsics 2:8 from Bob Avakian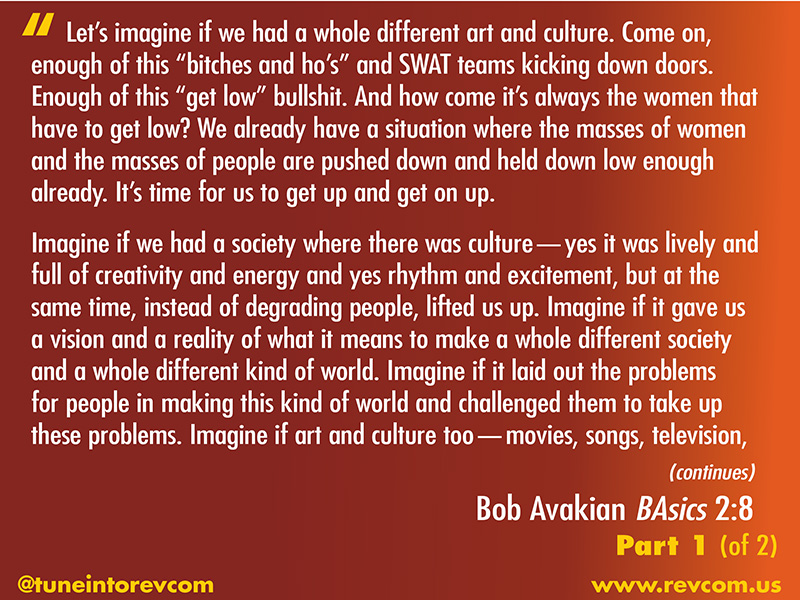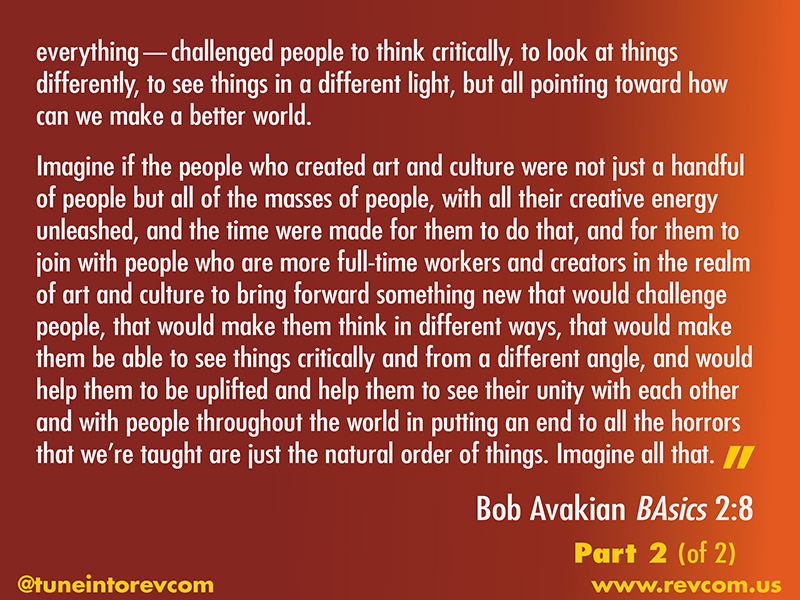 3. Revolution Benefit Sidewalk Party
Saturday, August 25th, 12-8pm
Revolution Club Organizing Center in Chicago
Fight the Power, and Transform the People, for Revolution!
Share food, music, art, and revolutionary community
Donate and support @revclubchi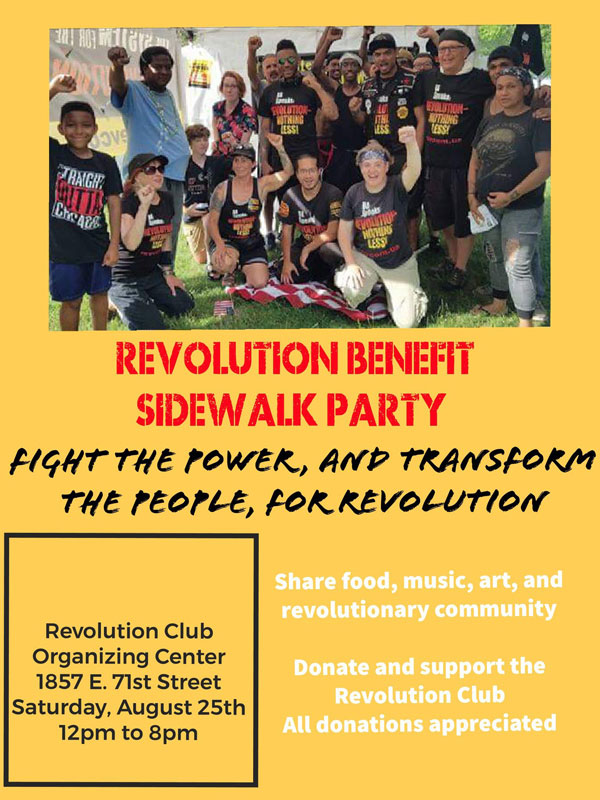 Share on Twitter
Share on Facebook
Share on Instagram
---

Volunteers Needed... for revcom.us and Revolution
If you like this article, subscribe, donate to and sustain Revolution newspaper.