Today's Message from the Revolution
August 30, 2018 | Revolution Newspaper | revcom.us
HOW WE CAN WIN—How We Can Really Make Revolution says, "Thousands need to get organized into the ranks of the revolution now, while millions are being influenced in favor of this revolution."
Be part of those thousands across the country. Check here every day. Spread these on social media. Join in with the Revolution Clubs on the ground and on social media. Report back with your thoughts, responses and suggestions at revolution.reports@yahoo.com.
August 30, 2018
1.  What are the roots of this fascist regime?
Bob Avakian answers in the talk The Trump/Pence Regime Must Go!
"There's a direct line from the Confederacy to the fascists of today..."
Find out the dangers, the stakes and how to stop this.
See the full talk:
In NY, be in Harlem Thursday night 👇🏾 https://www.facebook.com/events/280253829406410
Everyone else, watch online at revcom.us
2.   When you hear these politicians and media mouthpieces talking about "we," think twice about who's included in that we.
Reality check from Bob Avakian.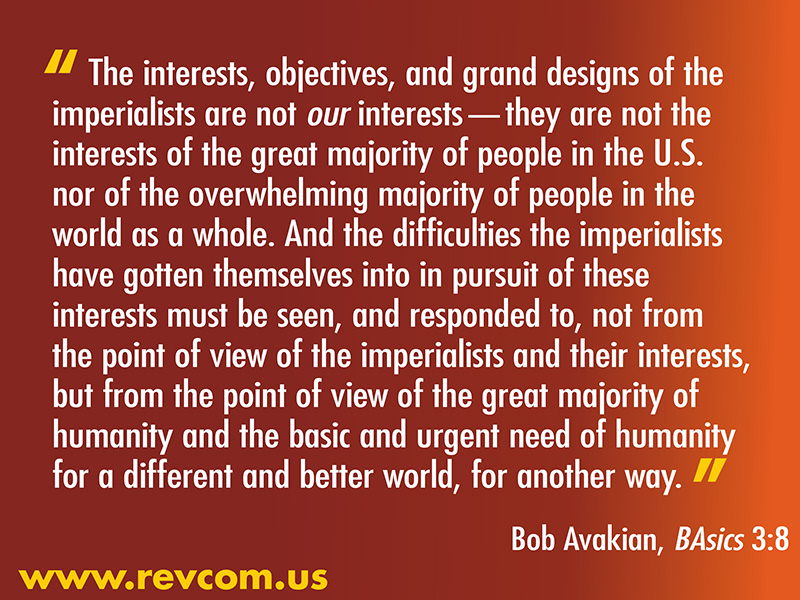 3. If you haven't heard Bob Avakian, you haven't heard the hard truth of how we got to a fascist Trump/Pence regime... and, how only we can end this nightmare.
TODAY, Thurs Aug 30, 7pm
Come to a free outdoor screening
Marcus Garvey Park Amphitheater, Harlem
RSVP and get tickets: https://www.facebook.com/events/280253829406410/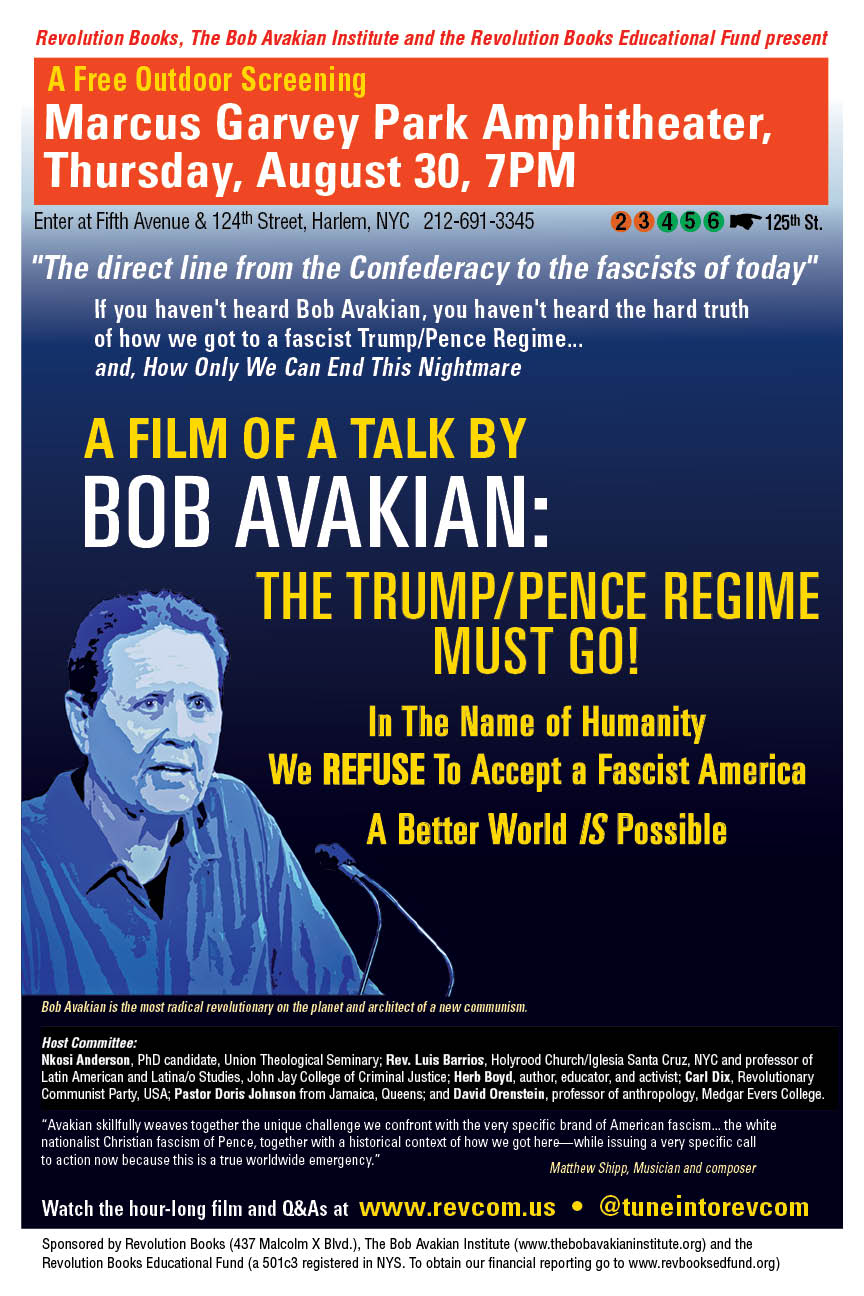 Share on Twitter
Share on Facebook
Share on Instagram
---

Volunteers Needed... for revcom.us and Revolution
If you like this article, subscribe, donate to and sustain Revolution newspaper.