Today's Message from the Revolution
September 1, 2018 | Revolution Newspaper | revcom.us
HOW WE CAN WIN—How We Can Really Make Revolution says, "Thousands need to get organized into the ranks of the revolution now, while millions are being influenced in favor of this revolution."
Be part of those thousands across the country. Check here every day. Spread these on social media. Join in with the Revolution Clubs on the ground and on social media. Report back with your thoughts, responses and suggestions at revolution.reports@yahoo.com.
September 1, 2018
1.  STOP the Demonization, Criminalization and Deportations of Immigrants and the Militarization of the Border!
See this clip from Bob Avakian's talk, BA Speaks: REVOLUTION—NOTHING LESS!
The Terror of Deportations - Millions of Families Split Apart
2.   USA and its borders were forged by slavery, genocide and war.
"There is nothing sacred to us about the USA, as it is presently constituted, or about the borders of the U.S. as they are presently constituted. Quite the opposite."
Bob Avakian, BAsics 3:20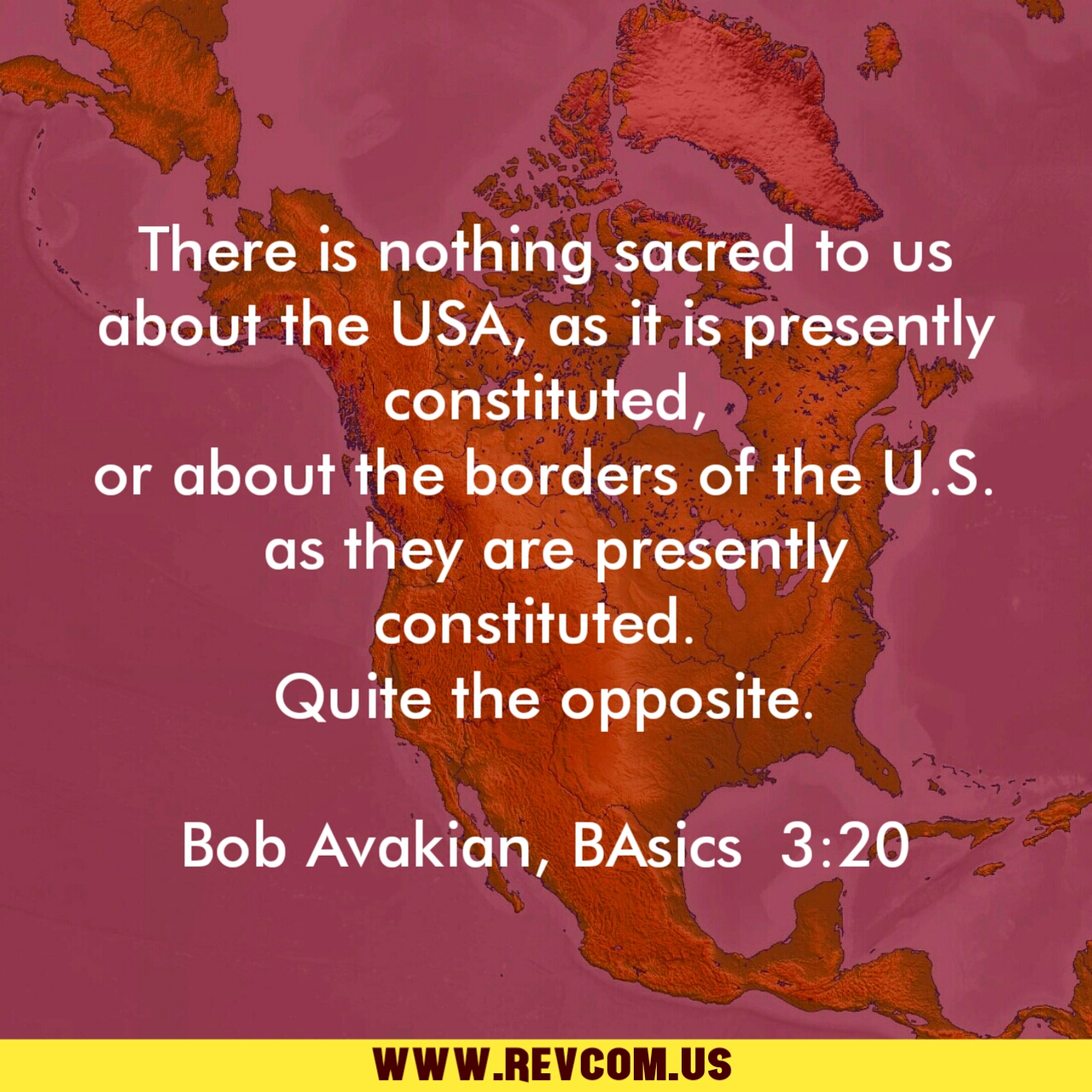 3. Nighttime film screening of BA Speaks: REVOLUTION—NOTHING LESS! with Revolution Club LA
Los Angeles, Saturday Sept 1, 7 pm at the park on Vermont & Exposition
Come see clips from the talk by Bob Avakian, the leader of the revolution and the architect of The New Communism.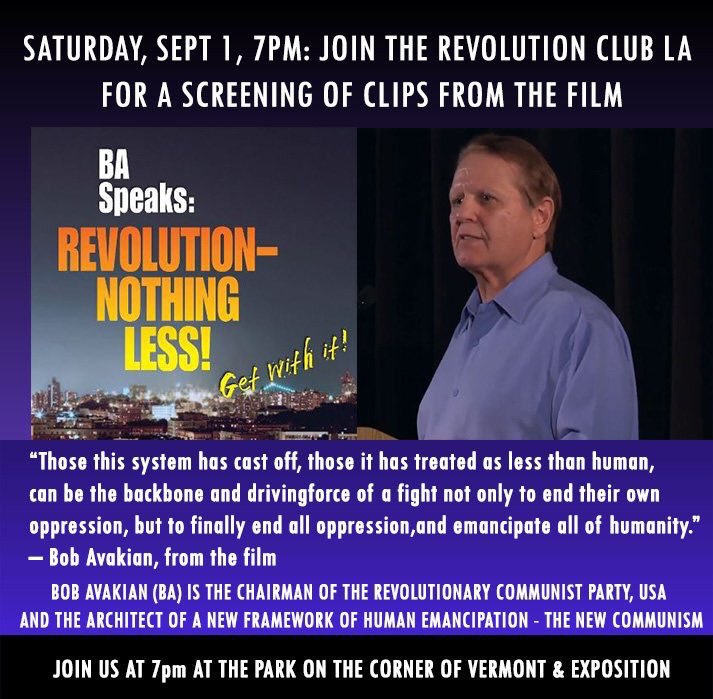 Share on Twitter
Share on Facebook
Share on Instagram
---

Volunteers Needed... for revcom.us and Revolution
If you like this article, subscribe, donate to and sustain Revolution newspaper.