Today's Message from the Revolution
September 20, 2018 | Revolution Newspaper | revcom.us
HOW WE CAN WIN—How We Can Really Make Revolution says, "Thousands need to get organized into the ranks of the revolution now, while millions are being influenced in favor of this revolution."
Be part of those thousands across the country. Check here every day. Spread these on social media. Join in with the Revolution Clubs on the ground and on social media. Report back with your thoughts, responses and suggestions at revolution.reports@yahoo.com.
September 20, 2018
1.  Why should #Kavanaugh be REJECTED from #SCOTUS? Bc he's a FASCIST and his confirmation will cement a FASCIST MAJORITY in the highest court in the land. 
What are the actual dangers of Trump/Pence fascism?
Bob Avakian answers.
2.  Bob Avakian tells it like it is.
Read, reply, RT.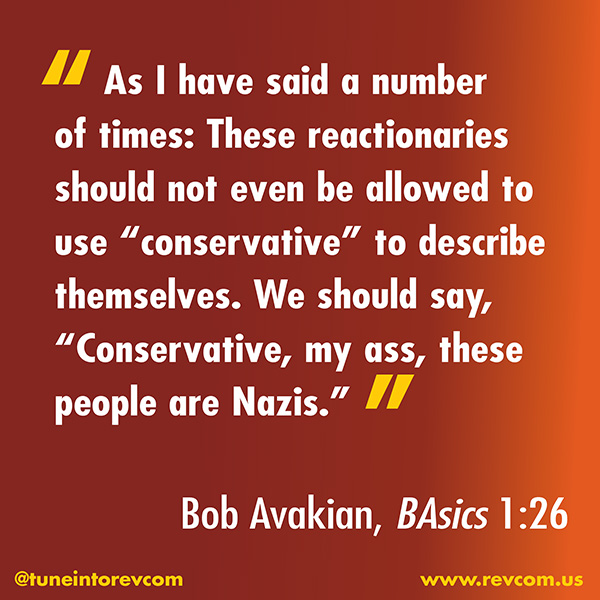 Share on Twitter
Share on Facebook
Share on Instagram
3. Be at the film preview of Bob Avakian's speech:
WHY WE NEED AN ACTUAL REVOLUTION AND HOW WE CAN REALLY MAKE REVOLUTION.
For info on preview locations/times here »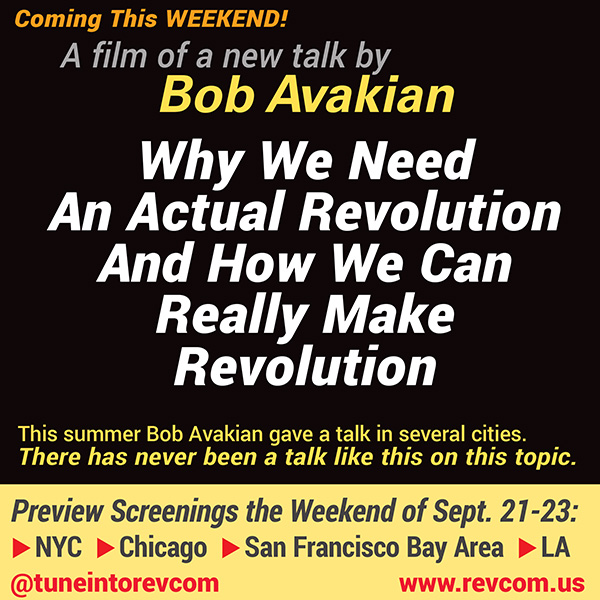 Revolution. Not voting. Not "acting local." Not minor reforms. A New Socialist Republic in what was formerly the USA. Repeat after me: FORMERLY the USA! Check @revclub_bay @revclub_la @revclubchi @NYCrevclub--> preview screening locations
.@NYCRevClub speaks out against fascist Trump/Pence Regime, invites all to #BobAvakian's new film about how we can actually make revolution.
Share on Twitter
Share on Facebook
Share on Instagram
---

Volunteers Needed... for revcom.us and Revolution
If you like this article, subscribe, donate to and sustain Revolution newspaper.