Today's Message from the Revolution
October 3, 2018 | Revolution Newspaper | revcom.us
HOW WE CAN WIN—How We Can Really Make Revolution says, "Thousands need to get organized into the ranks of the revolution now, while millions are being influenced in favor of this revolution."
Be part of those thousands across the country. Check here every day. Spread these on social media. Join in with the Revolution Clubs on the ground and on social media. Report back with your thoughts, responses and suggestions at revolution.reports@yahoo.com.
October 3, 2018
1. "The police, Black youth and what kind of a system is this?"
Lynch-mob terror yesterday. Police terror today. This system must be overthrown.
Bob Avakian breaks it down.
See the talk at revolutiontalk.net .
2. These fascists and imperialists talk all day long about how Black and other oppressed people are a burden on society... BULLSHIT.
Where does the wealth of this country come from in the first place?
Read, comment, share.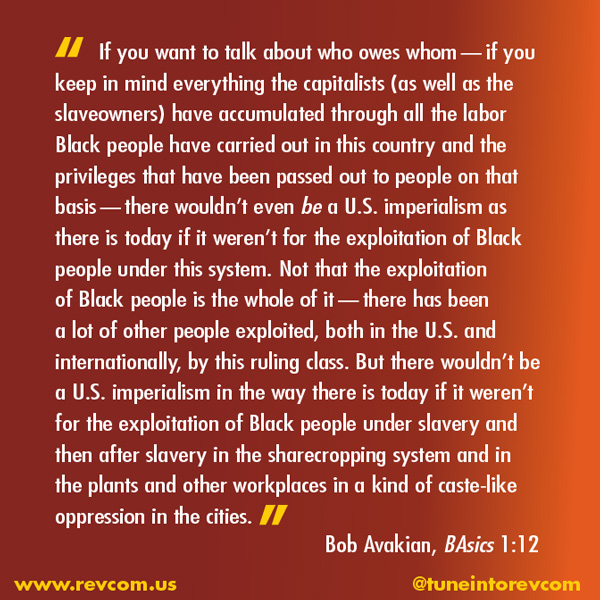 Share on Twitter
Share on Facebook
Share on Instagram
3. Justice For #LaquanMcDonald!
WEDNESDAY IF THE JURY GOES OUT ... Wherever you are go be with other people, talk about what it means if this killer cop walks, make a sign...
And when the jury comes back— whatever they say, act accordingly.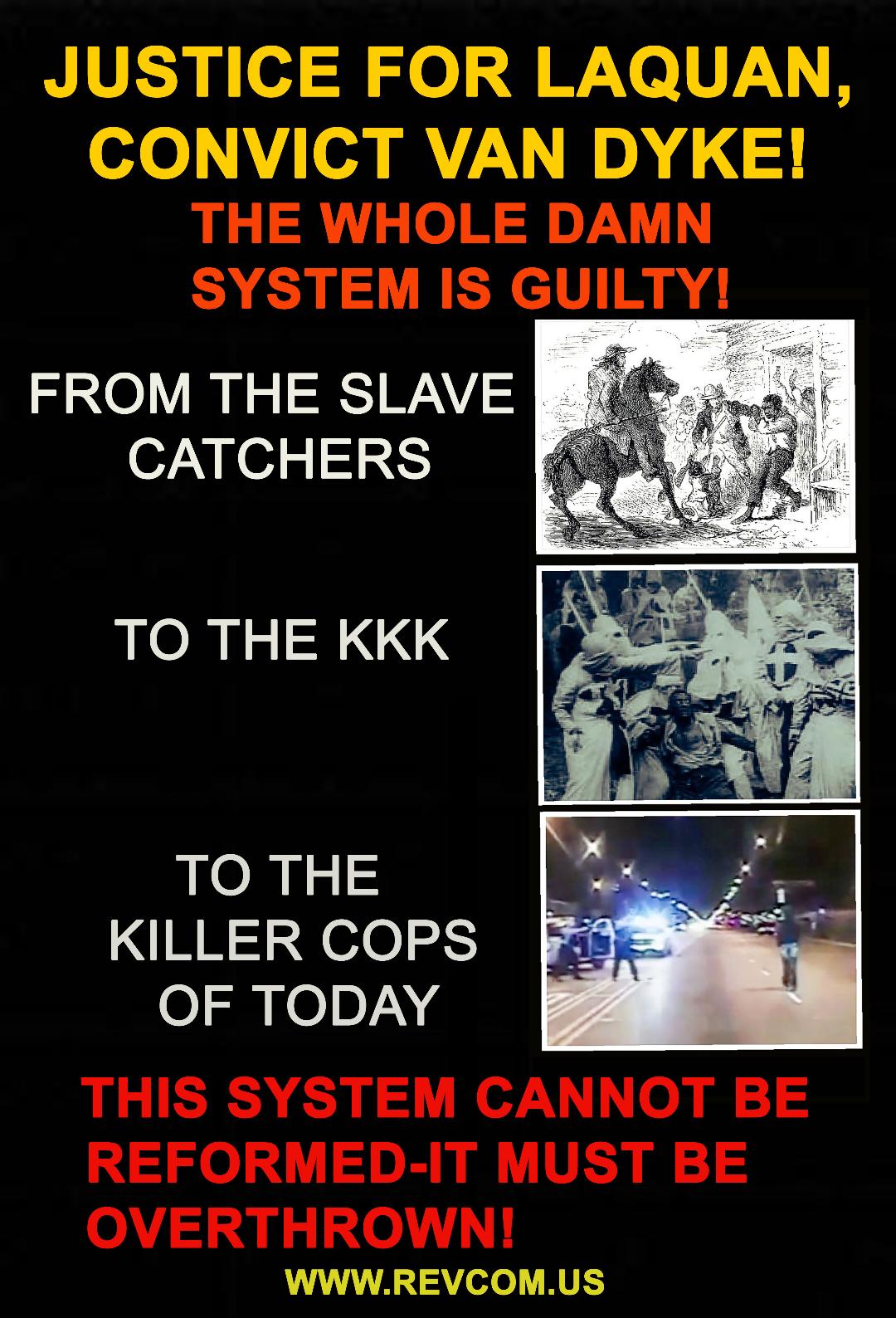 Share on Twitter
Share on Facebook
Share on Instagram
---

Volunteers Needed... for revcom.us and Revolution
If you like this article, subscribe, donate to and sustain Revolution newspaper.