Today's Message from the Revolution
October 31, 2018 | Revolution Newspaper | revcom.us
HOW WE CAN WIN—How We Can Really Make Revolution says, "Thousands need to get organized into the ranks of the revolution now, while millions are being influenced in favor of this revolution."
Be part of those thousands across the country. Check here every day. Spread these on social media. Join in with the Revolution Clubs on the ground and on social media. Report back with your thoughts, responses and suggestions at revolution.reports@yahoo.com.
October 31, 2018
1. Let's be clear on 2 things:
Trump's threats against the caravan, against immigrants and the 14th Amendment is a program of ethnic cleansing
AND it's driven by a fascist response to what this system has caused, including the destruction of the countries the migrants are fleeing from! 
For the answers on the nature of this system AND how to overthrow it, watch this speech by Bob Avakian: Why We Need An Actual Revolution And How We Can Really Make Revolution
https://revcom.us/ActualRevSpeech/
2. Who are the murderers, terrorists and rapists heading to the border?
The US Military!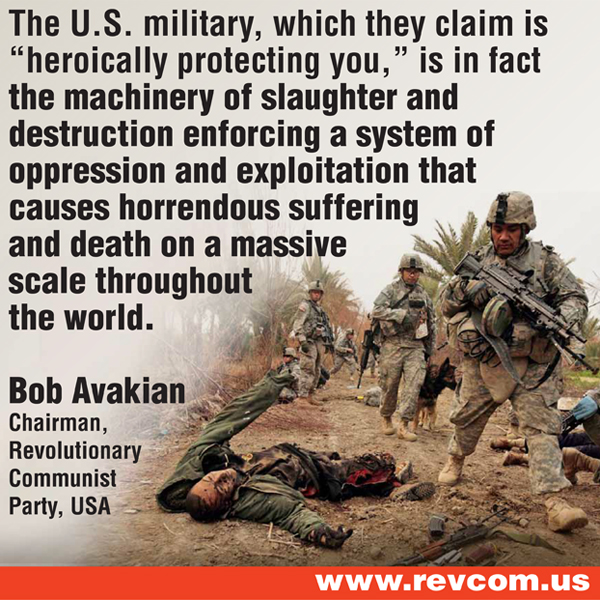 Share on Twitter
Share on Facebook
Share on Instagram
3. The only appropriate response to those "serving" this blood soaked empire?
NOT Thank You For Your Service, but Fuck you for your service!
The only honorable thing these soldiers can do: REFUSE ORDERS!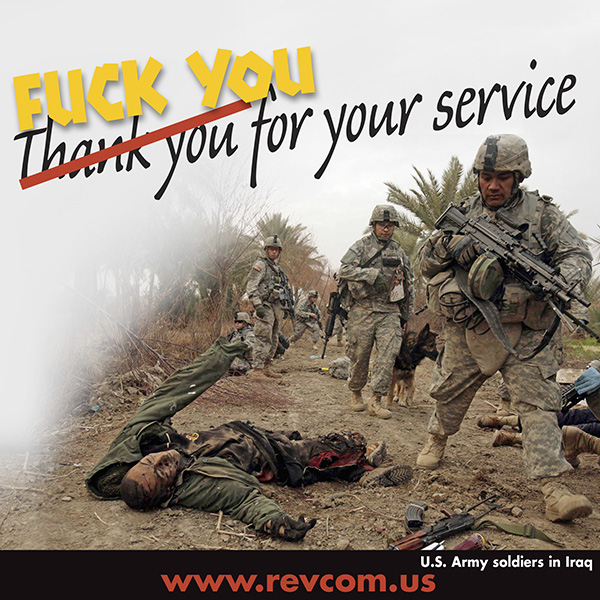 Share on Twitter
Share on Facebook
Share on Instagram
---

Volunteers Needed... for revcom.us and Revolution
If you like this article, subscribe, donate to and sustain Revolution newspaper.