Today's Message from the Revolution
November 3, 2018 | Revolution Newspaper | revcom.us
HOW WE CAN WIN—How We Can Really Make Revolution says, "Thousands need to get organized into the ranks of the revolution now, while millions are being influenced in favor of this revolution."
Be part of those thousands across the country. Check here every day. Spread these on social media. Join in with the Revolution Clubs on the ground and on social media. Report back with your thoughts, responses and suggestions at revolution.reports@yahoo.com.
November 3, 2018
1. How DID Trump get into power? And what does Pence have to do with this?
To understand the deeper dynamics, watch ""The 'Unholy Alliance' Between Trump & Fundamentalist Christian Fascists" from Bob Avakian.
Trump is not making all these fascist moves as an election ploy. This is the FASCIST program of this regime.
Watch the whole film
2. Trans people are FULL HUMAN BEINGS and Won't Be Erased
There is great positive potential for revolution in challenging the bullshit, codified gender norms of this system! 
Read, comment, share.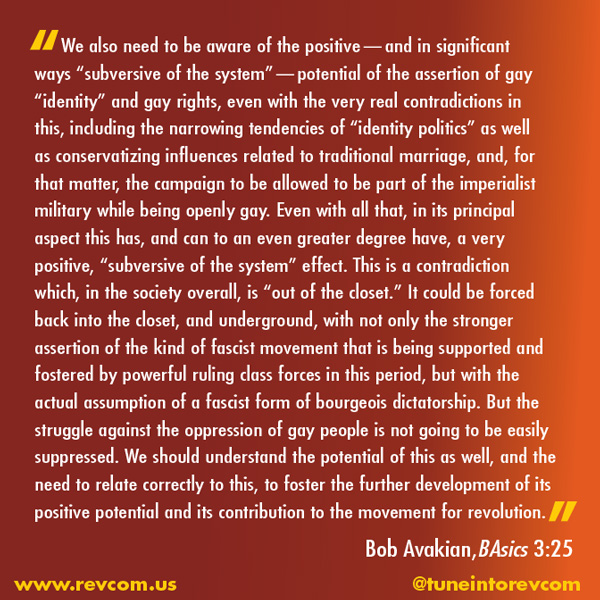 Share on Twitter
Share on Facebook
Share on Instagram
3. Revolution Club in Chicago .@RevClubChi w/ banner for brothers and sisters to write msgs of support & love to send to #border to welcome #MigrantCaravan.
Imperialism has created the hell you flee,
Overthrowing the system can get us all free!!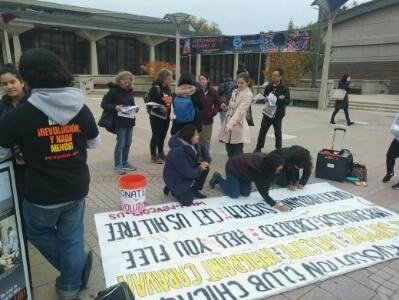 Share on Twitter
Share on Facebook
Share on Instagram
---

Volunteers Needed... for revcom.us and Revolution
If you like this article, subscribe, donate to and sustain Revolution newspaper.