Today's Message from the Revolution
December 17, 2018 | Revolution Newspaper | revcom.us
HOW WE CAN WIN—How We Can Really Make Revolution says, "Thousands need to get organized into the ranks of the revolution now, while millions are being influenced in favor of this revolution."
Be part of those thousands across the country. Check here every day. Spread these on social media. Join in with the Revolution Clubs on the ground and on social media. Report back with your thoughts, responses and suggestions at revolution.reports@yahoo.com.
December 17, 2018
1. As the Trump/Pence fascist regime tears up the "norms" of bourgeois democracy and Democrats corral you into those "norms," a listener asks Bob Avakian: How do we spread the fighting spirit against fascist politicians & brownshirts, despite what Democrats tell people?
Watch the full speech by Bob Avakian, Why We Need An Actual Revolution And How We Can Really Make Revolution at revcom.us/ActualRevSpeech/.
2. American crimes against humanity: poured into the very foundation of this country.
Read, comment and share.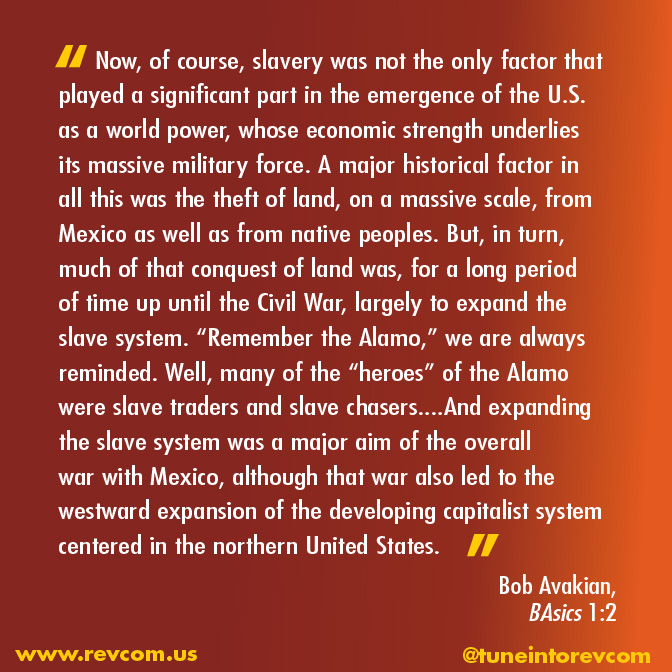 3. Hands Off The Revolution Club: Drop The Charges!
Tuesday, Dec 18, two important hearings for members of Revolution Club Chicago for illegitimate arrests, part of a larger pattern of CPD targeting & harassing the Revolution Club.
Donate for Legal Costs https://www.fundedjustice.com/Free_Maya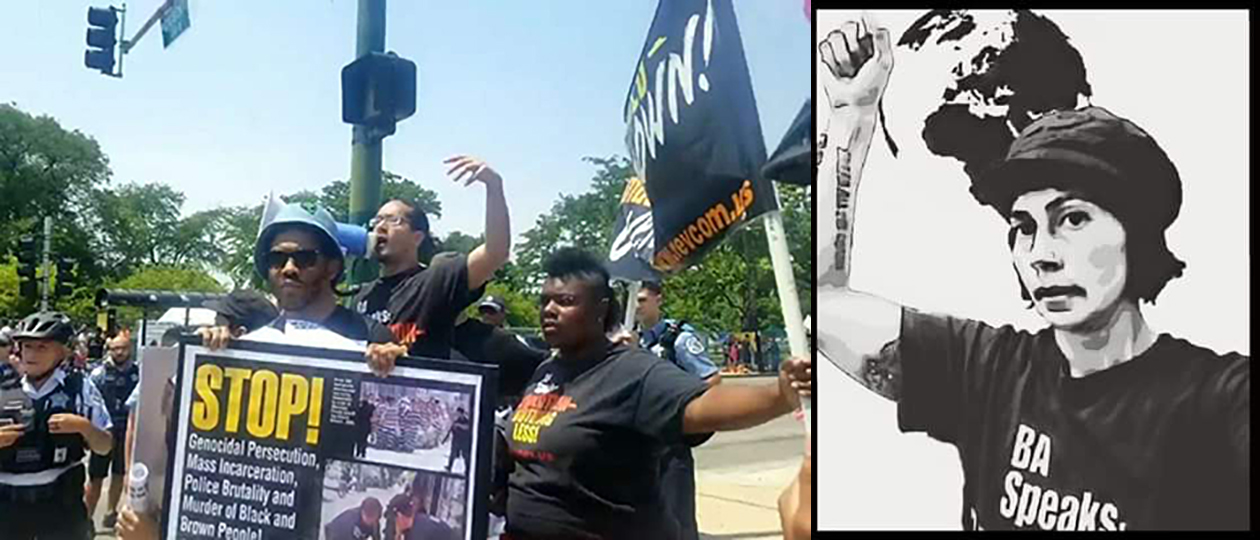 Share on Twitter
Share on Facebook
Share on Instagram
---

Volunteers Needed... for revcom.us and Revolution
If you like this article, subscribe, donate to and sustain Revolution newspaper.