Today's Message from the Revolution
January 19, 2019 | Revolution Newspaper | revcom.us
HOW WE CAN WIN—How We Can Really Make Revolution says, "Thousands need to get organized into the ranks of the revolution now, while millions are being influenced in favor of this revolution."
Be part of those thousands across the country. Check here every day. Spread these on social media. Join in with the Revolution Clubs on the ground and on social media. Report back with your thoughts, responses and suggestions at revolution.reports@yahoo.com.
January 19, 2019
1. Women's oppression is woven into capitalism-imperialism. You can't fundamentally eliminate the one without getting rid of the other.
Bob Avakian: More Postcards of the Hanging—
The Horrors Perpetrated Against Women Under This System
#WomensMarch2019
2. On a daily basis and in countless ways, the conditions for women here and around the world cry out for nothing less than actual revolution!
Read, comment, share.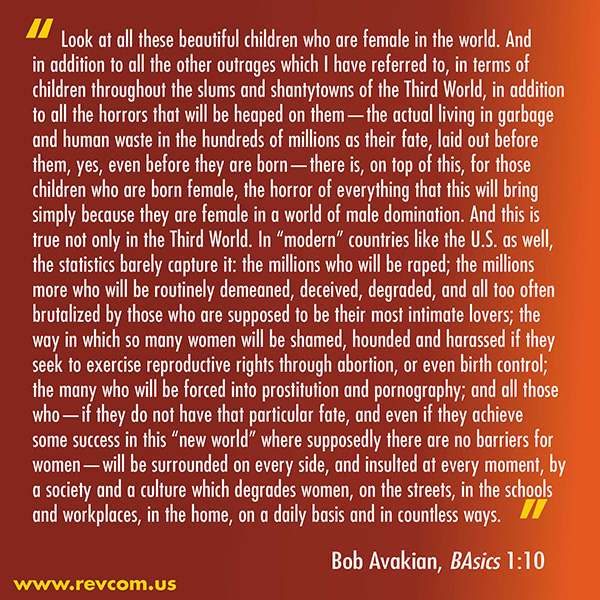 3. Run with the Revolution Clubs this Saturday! Bring the message of Real Revolution to the Women's March 2019
This system cannot be reformed! It must be OVERTHROWN!
MEETUPS:
NYC Revolution Club
New York City
10am *sharp*
74 St & Central Park West [Map: https://goo.gl/maps/BqdkiwshT7s]
Revolution Club LA
Los Angeles
Meet up 8am *sharp* at 1st & Hill
Revolution Club Bay Area
San Francisco
11:30am at Civic Center Plaza in SF
Revolution Club Chicago
Chicago
9:30am at Dearborn & Adams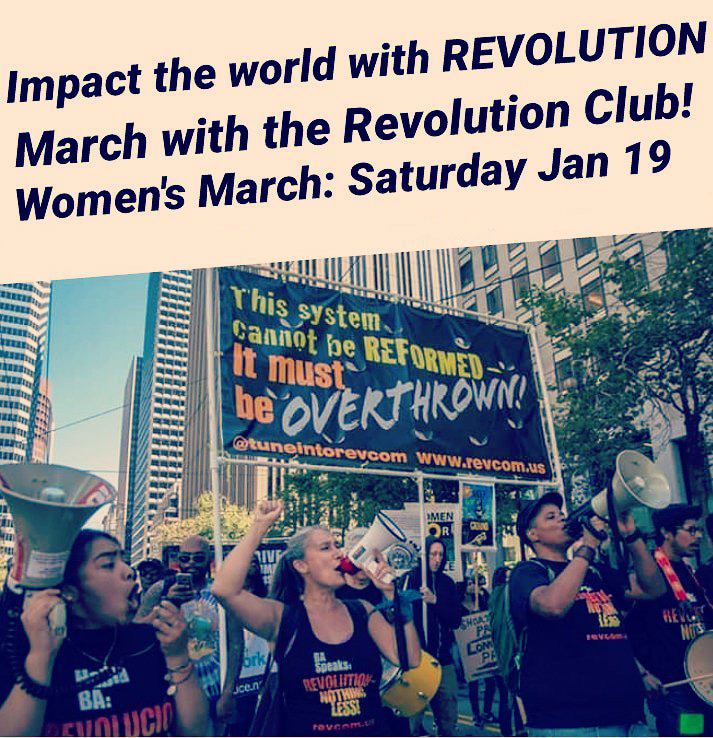 Share on Twitter
Share on Facebook
Share on Instagram

Volunteers Needed... for revcom.us and Revolution
If you like this article, subscribe, donate to and sustain Revolution newspaper.