Today's Message from the Revolution
March 22, 2019 | Revolution Newspaper | revcom.us
HOW WE CAN WIN—How We Can Really Make Revolution says, "Thousands need to get organized into the ranks of the revolution now, while millions are being influenced in favor of this revolution."
Be part of those thousands across the country. Check here every day. Spread these on social media. Join in with the Revolution Clubs on the ground and on social media. Report back with your thoughts, responses and suggestions at revolution.reports@yahoo.com.
March 22, 2019
1. Bob Avakian & people in Chicago discuss: How can youth, who are now killing each other, be inspired to become part of the revolution for a whole different world?
This system has no future for the youth, the REVOLUTION does!
2. "An Appeal to Those the System Has Cast Off" from Bob Avakian
Raise your sights! Get with the Revolution!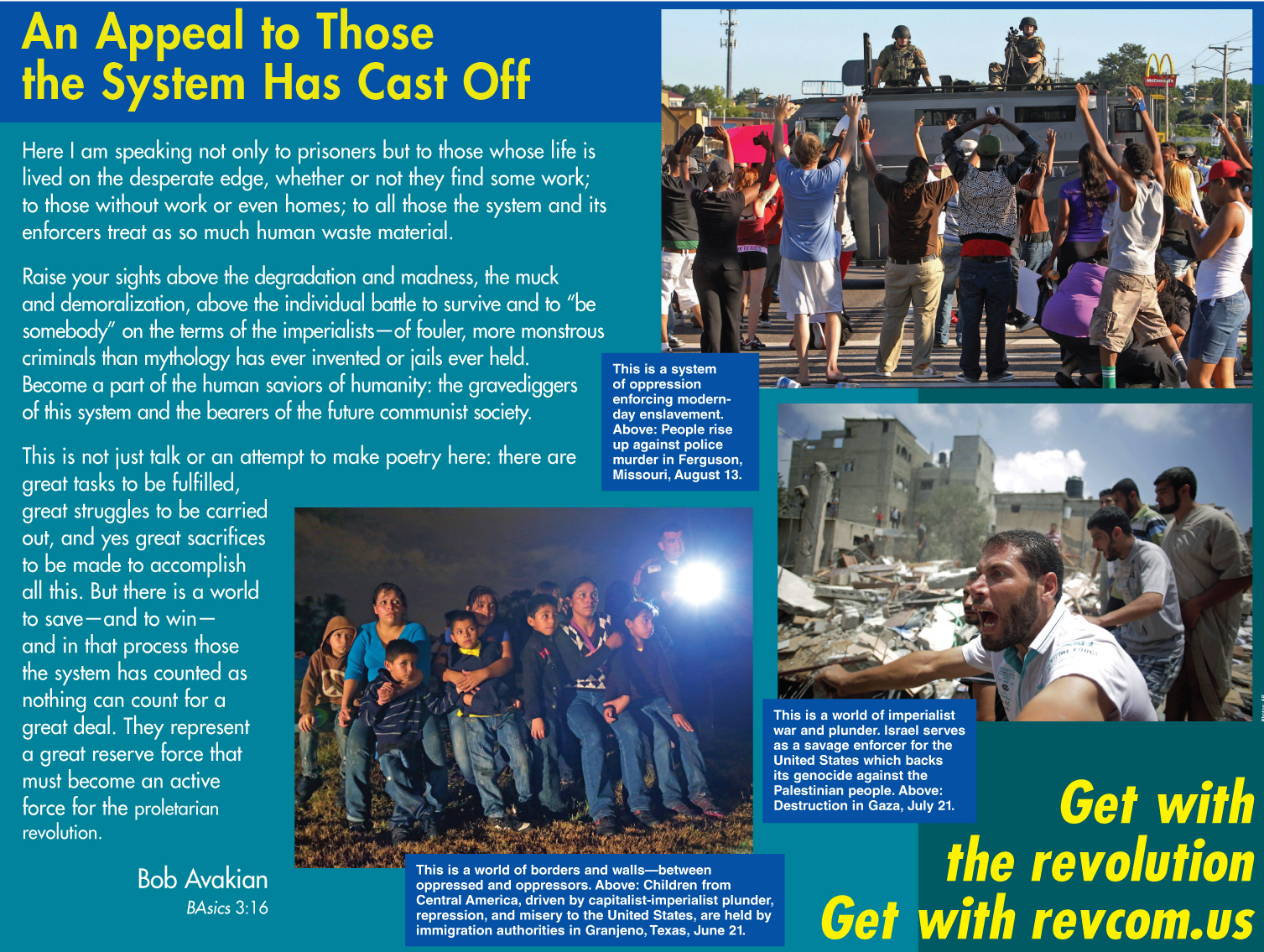 3. Come out Saturday in Los Angeles, and spread the word!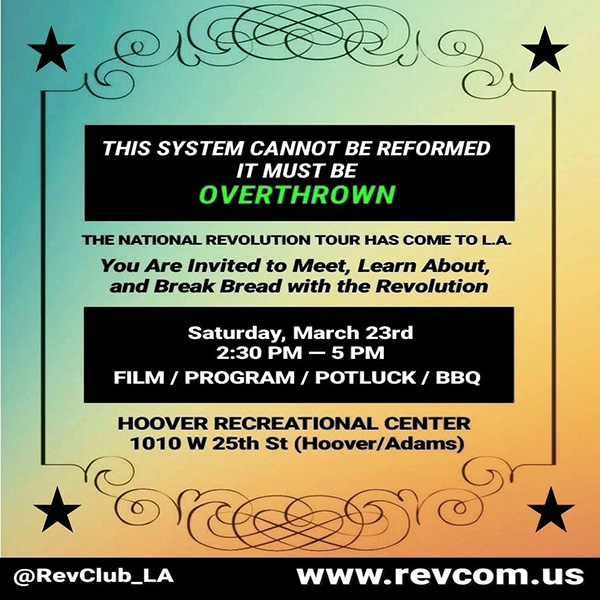 NEW YORK: You're invited to meet, learn about, & break bread with the revolution
Revolution Club NYC
Saturday March 23
Revolution Books, NYC
5:30-8:00 pm
437 Malcolm X Blvd
Film, Livestream Program, & Potluck
CHICAGO: Join the Facebook event & come out Saturday, March 23 for the Nat'l Celebration: Get Organized for an ACTUAL Revolution Tour. Revolution Club Chicago will live-stream the launch party happening simultaneously in Los Angeles.

Volunteers Needed... for revcom.us and Revolution
If you like this article, subscribe, donate to and sustain Revolution newspaper.