Today's Message from the Revolution
July 27, 2019 | Revolution Newspaper | revcom.us
HOW WE CAN WIN—How We Can Really Make Revolution says, "Thousands need to get organized into the ranks of the revolution now, while millions are being influenced in favor of this revolution."
Be part of those thousands across the country. Check here every day. Spread these on social media. Join in with the Revolution Clubs on the ground and on social media. Report back with your thoughts, responses and suggestions at revolution.reports@yahoo.com.
July 27, 2019
1. Bob Avakian on the history of Emmett Till, the 14-year-old Black youth murdered in 1955. His birthday was July 25, he would have been 78 years old, had he lived...
"The lynching of Emmett Till became a rallying cry for Black people. People stood up who had never stood up before, as Mamie Till put it."

Jim Crow: THOUSANDS of Black people were lynched & EVERY BLACK PERSON LIVED WITH THE TERROR OF LYNCHING.
Sound familiar?
THIS is the fucking history of this country.
And continues to the present day.
2. The oppression of Black people: an unresolved contradiction, a driving force for revolution!
revcom.us/avakian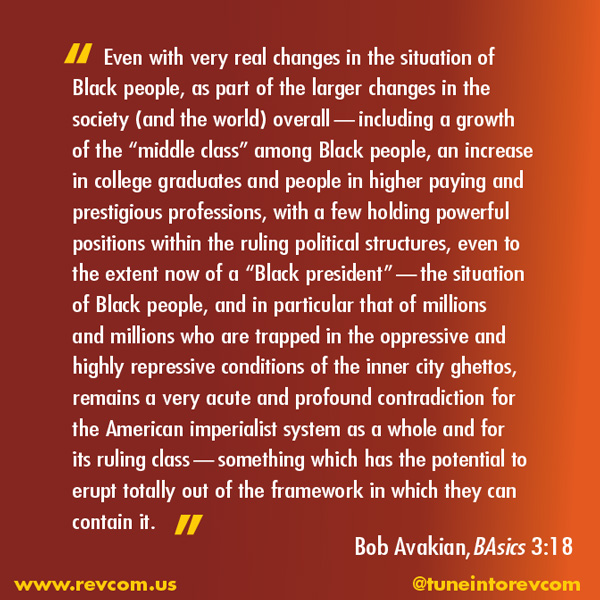 3. Sat, July 27: 100 years since the white supremacist riot in Chicago—& the righteous resistance against it...
We Say NO MORE! Get Organized For An ACTUAL #Revolution
1:30pm March + Procession
Gather: 31st & Cottage Grove
5:30pm Commemoration + Call to Revolution at 31st St Beach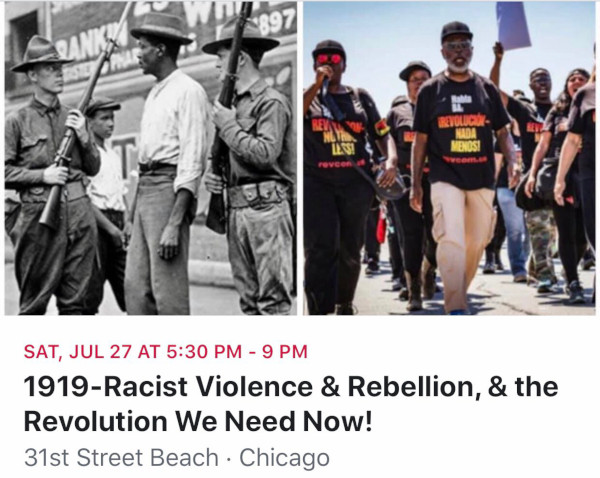 Volunteers Needed... for revcom.us and Revolution
If you like this article, subscribe, donate to and sustain Revolution newspaper.