Today's Message from the Revolution
October 17, 2019 | Revolution Newspaper | revcom.us
HOW WE CAN WIN—How We Can Really Make Revolution says, "Thousands need to get organized into the ranks of the revolution now, while millions are being influenced in favor of this revolution."
Be part of those thousands across the country. Check here every day. Spread these on social media. Join in with the Revolution Clubs on the ground and on social media. Report back with your thoughts, responses and suggestions at revolution.reports@yahoo.com.
October 17, 2019
1. Throughout the history of this country, white people overall— even those who weren't themselves perpetrators— supported or accepted slavery, genocide, & the lynching of Black people.
Bob Avakian asks: Given the actual history of this country, down to today, how can people still insist that "fascism can't happen here"?
From the film THE TRUMP/PENCE REGIME MUST GO!
vimeo.com/238240664
2. A simple and basic truth!
3. Trump/Pence Must Go NOW!
Take to the streets in NONVIOLENT MASS PROTEST:
#OUTNOW! begins this Saturday, Oct 19...
NYC UNION SQUARE 2PM • LA SANTA MONICA PIER NOON
Go to RefuseFascism.org for the plan for protests nationwide until the Trump/Pence Regime is removed from power!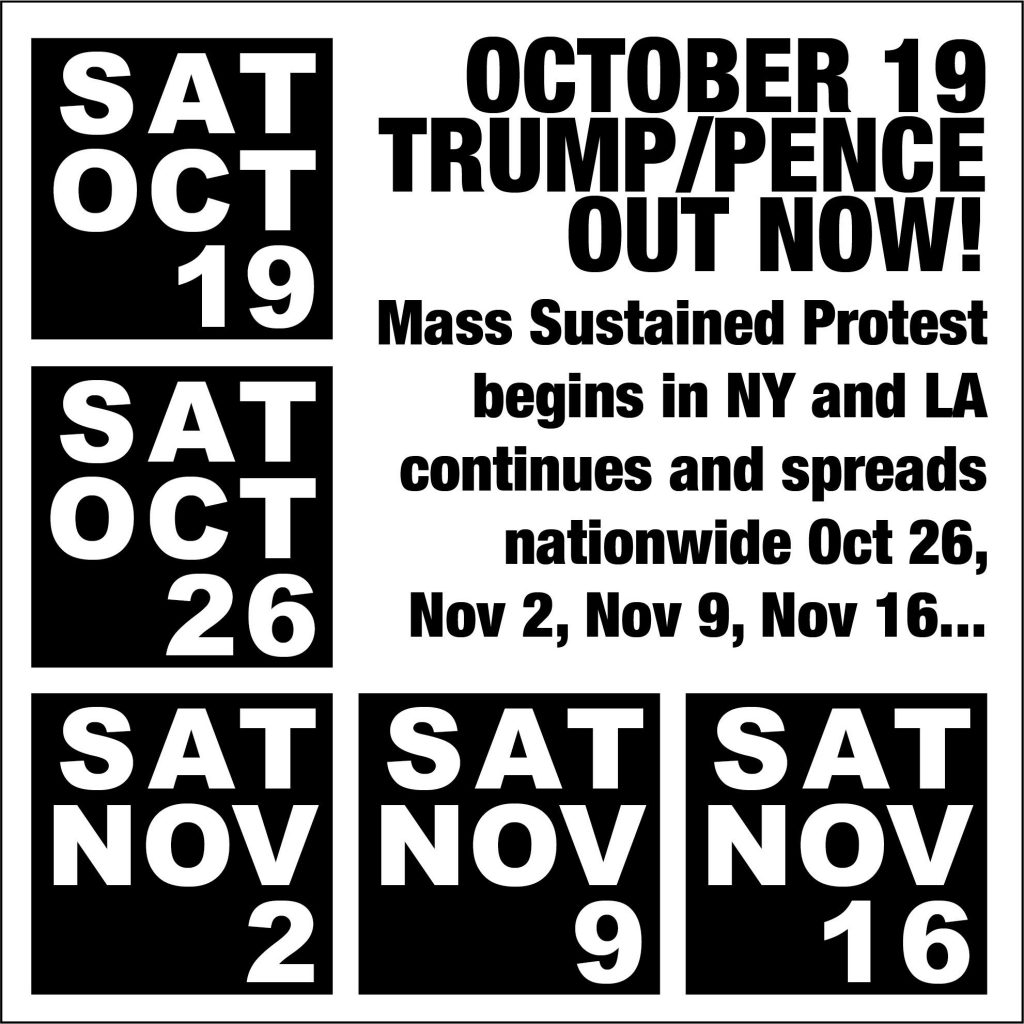 Volunteers Needed... for revcom.us and Revolution
If you like this article, subscribe, donate to and sustain Revolution newspaper.