Today's Message from the Revolution
October 21, 2019 | Revolution Newspaper | revcom.us
HOW WE CAN WIN—How We Can Really Make Revolution says, "Thousands need to get organized into the ranks of the revolution now, while millions are being influenced in favor of this revolution."
Be part of those thousands across the country. Check here every day. Spread these on social media. Join in with the Revolution Clubs on the ground and on social media. Report back with your thoughts, responses and suggestions at revolution.reports@yahoo.com.
October 21, 2019
1. America: the leader of the free world? When was that *ever* true?
And what exactly is this "free world"?
Bob Avakian breaks down the "Great Tautological Fallacy" that America is— or ever has been— a force for good in the world.
America Was NEVER Great!
2. "American lives are *not* more important than other people's lives." –Bob Avakian
3. Protests Oct 19 in NYC, bringing #OutNow to Trump Tower, and Los Angeles, colorfully carving it into the Santa Monica beach, were to launch the first of 5 weeks of #OUTNOW, a nonviolent movement to drive Trump/Pence #OUTNOW.
Join Us October 26 Nationwide. For the plan go to refusefascism.org/2019/10/06/outnow-getinvolved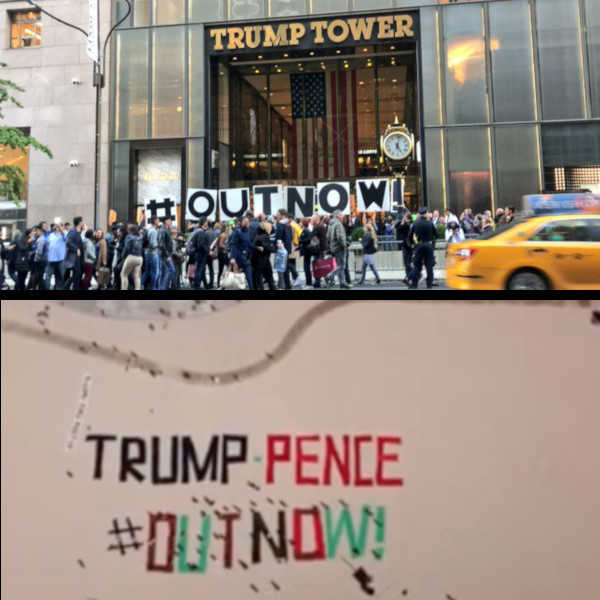 Volunteers Needed... for revcom.us and Revolution
If you like this article, subscribe, donate to and sustain Revolution newspaper.