Double Murder by Chicago Police:
"When is this going to end?"
December 28, 2015 | Revolution Newspaper | revcom.us
From readers in Chicago: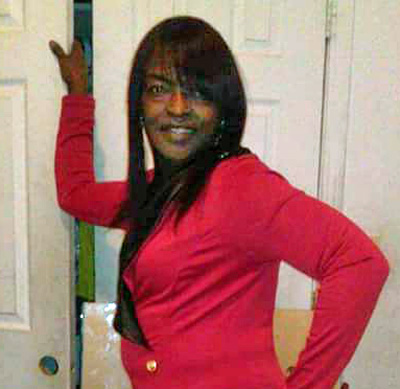 Bettie Jones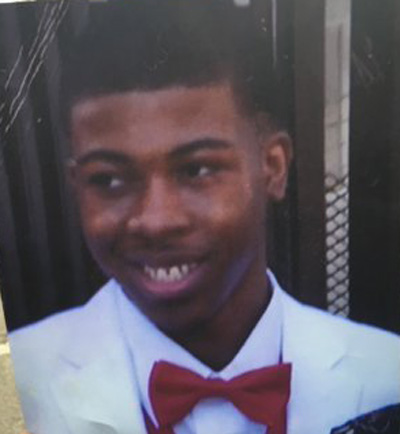 Quintonio Legrier
December 26—There is sorrow and blazing outrage tonight in Chicago as news of the murders by police of a 55-year-old Black woman and a 19-year-old Black college student top the local news.
Quintonio Legrier and Bettie Jones were cut down in a hail of police bullets inside the vestibule of a two-flat on Chicago's West Side. Quintonio's father, Antonio, had called the police because his son was struggling with mental health issues and his family wanted help. He had called Bettie Jones, who lived downstairs, to alert her to his son's situation and let her know to be on the lookout for the police. Antonio said, "I don't feel his life was worth losing because he got upset."
Bettie Jones was shot three times, and Quintonio Legrier was shot seven times. Bettie's daughter Latisha told reporters that the police "were firing very rapidly." Her mother had gone to the door and then Latisha heard shots. She rushed to the hall to find her mother and Quintonio lying there bleeding. As Latisha came to the doorway, the police threatened to shoot her as well! One bullet fired by the police went through the front door and through several rooms in Bettie Jones' home.
Latisha told how it took the ambulance half an hour to arrive. She was with her mother and Quintonio, checking their pulses and making sure they were still breathing. She described how, when the ambulance attendants got there, they "just dragged" her mother and Quintonio out of the house and down the steps to the waiting wheeled stretchers. Both Bettie and Quintonio died at the hospital.
In the course of the day, a number of activists and religious forces involved in the fight for justice around the police murder of Laquan McDonald came out to the block, including members of the Revolution Club. People came out to share the families' grief and to let them know they would stand with the families in the battle to get justice for Bettie Jones and Quintonio Legrier.
People in the neighborhood were furious and talked about how this happens way too often. One person commented, "They used to do it with a noose but now they do it with a gun and a badge." One guy compared "how they do us" to slavery days. Members of the Revolution Club brought out the Stolen Lives banner, with the pictures of a few dozen out of thousands of victims of police murder. Looking at the portraits of 47 people killed by police on the banner, those gathered around pointed out a number of people they knew personally and told others their stories. They also pointed out and talked about people on the banner who they knew from the news.
Who were the two people the police murdered with such callousness?
Quintonio Legrier had graduated with honors from Gwendolyn Brooks College Preparatory Academy and was studying electrical engineering at Northern Illinois University (NIU). Friends remembered Quintonio as being especially good at math and how he helped them with their homework. He was always smiling and cracking jokes. Quintonio was an avid runner and was part of a team of students who ran the 2013 Chicago Marathon to raise money for clean drinking water for African children.
One of Quintonio's friends at NIU says she and others plan to gather friends, family, and NIU faculty to march in downtown Chicago to protest the police murders. She said, "Police are killing innocent children. People are being killed and it's not right."
#QuintonioLegrier thru the street pic.twitter.com/jdr0aRb5gG

— SMIN Chicago (@StopMassIncChi) December 27, 2015
On Sunday, December 26, members of the families of Bettie Jones and Quintonio Legrier, the Revolution Club, neighbors and Chicago activists marched in the neighborhood where Bettie and Quintonio were murdered by Chicago police. (Credit: SMIN Chicago)
Bettie Jones' niece Naportia Jones described her aunt to the Chicago Tribune as "a lively spirit" who loved Smokey Robinson and step dancing. Naportia said that she had "straddled the fence" on the recent protests against murders by Chicago police, thinking there must be some "situation" behind what she heard about those murders. "It really don't hit you as hard until it's in your front yard," she said.
Bettie Jones had five children. Latisha Jones told the press that her mother, who had been fighting ovarian cancer, was working on the assembly line at Alpha Baking. Latisha and her mother were going to have a mother-daughter day together before Bettie was murdered by the police. Latisha said, "They tell me to be calm but there ain't no being calm! They killed my mama!"
"None of this needed to happen," Melvin Jones, Bettie's brother, said as relatives gathered hours later in the house to mourn and pray. "And they say there will be an investigation into the shooting? I already know how that will turn out. We all know how that will turn out. When is this going to end?"
Volunteers Needed... for revcom.us and Revolution
If you like this article, subscribe, donate to and sustain Revolution newspaper.