Sit Down With Colin–And (Morally and Politically) Stand Up Against That Genocidal Rag!
August 30, 2016 | Revolution Newspaper | revcom.us
The best way to support Colin Kaepernick's courageous action is to duplicate it, wherever and whenever you can, and struggle with others to do so.
In this regard, we are publishing something very relevant as this week's excerpt from THE NEW COMMUNISM by Bob Avakian.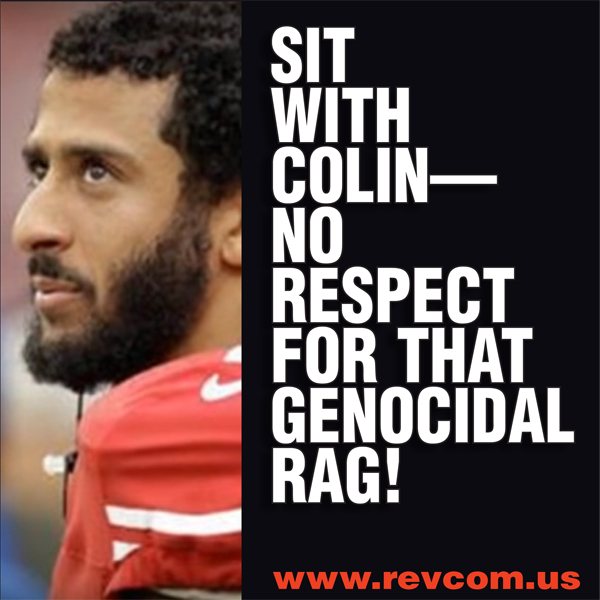 Volunteers Needed... for revcom.us and Revolution
If you like this article, subscribe, donate to and sustain Revolution newspaper.