September 28
Chicago Revolution Club and others fill the courtroom to demand: DROP the CHARGES NOW against Iggy and Alfredo!
October 3, 2016 | Revolution Newspaper | revcom.us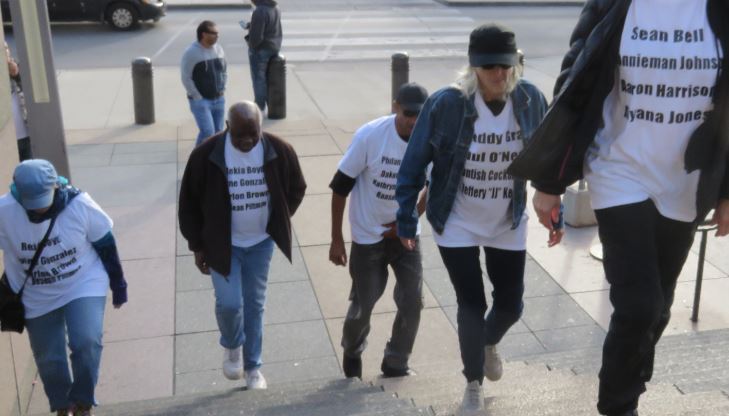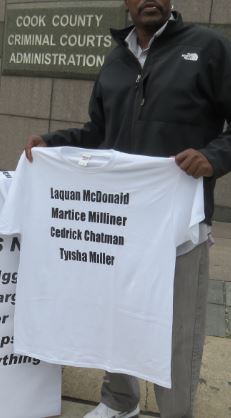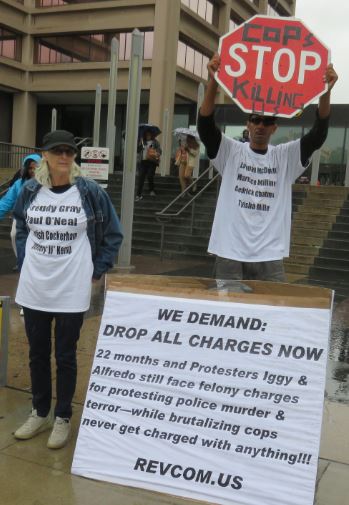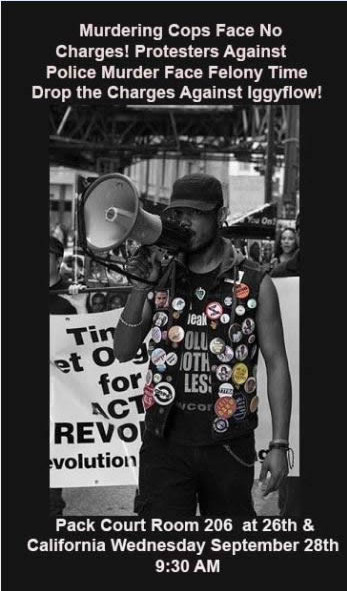 On Wednesday September 28, members of the Revolution Club and supporters rallied outside the Cook County Courthouse in Chicago before the court hearing for David "Iggyflow" Rucker and his co-defendant Alfredo Reyes. Both face felony charges of assaulting a police officer after THEY were in fact brutalized by the police at a powerful demonstration against the police murders of Mike Brown and Eric Garner in December of 2014. A decorated van circulated in the area before and during the hearing with signs demanding DROP ALL THE CHARGES NOW. Wearing T-shirts with the names of different people murdered by the police, we entered the courthouse. Not sure what to expect, we got in line to go through the search and metal detectors openly displaying the shirts. We had agreed ahead of time not to let them stop us. To our surprise, they didn't even try to stop us. We were joined by several activists against police murder inside the court room. When the case was called, 10 people stood up, most wearing the shirts, to represent for Iggy and Alfredo. We remained standing the whole time. We plan to return to the court house at least once a week to organize people into the revolution by getting into "How We Can Win—How We Can Really Make Revolution" and to continue to demand justice for Iggy and Alfredo.
Volunteers Needed... for revcom.us and Revolution
If you like this article, subscribe, donate to and sustain Revolution newspaper.