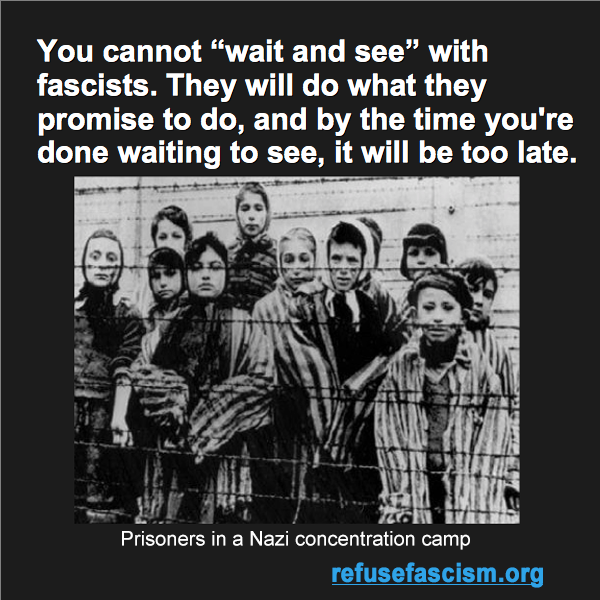 December 14, 2016 | Revolution Newspaper | revcom.us
You cannot "wait and see" with fascists. They will do what they promise to do, and by the time you're done waiting to see, it will be too late.
Volunteers Needed... for revcom.us and Revolution
If you like this article, subscribe, donate to and sustain Revolution newspaper.