Prepare the Ground, Prepare the People, and Prepare the Vanguard—Get Ready for the Time When Millions Can Be Led to Go for Revolution, All-Out, With a Real Chance to Win.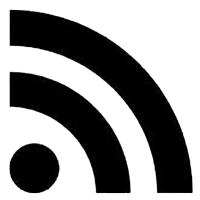 Podcast


The National Get Organized for an ACTUAL Revolution Tour
Two members of the National Tour took this basic flyer to a MEChA conference at UCLA attended by hundreds of students from around the country. The flyer sparked controversy, including from some of the conference leadership, and this in turn sparked interest and real engagement.
The next day a larger contingent of Revolution Club members marched with their banner in a MEChA march that, among other things, denounced U.S. imperialism in reference both to Latin America and oppressed communities within the U.S. And here too a couple of dozen people wanted to get more deeply into the challenges posed by the revcoms.
Learning from this, we can see that a basic flyer like this can be a way to clearly set terms and on that basis generate engagement.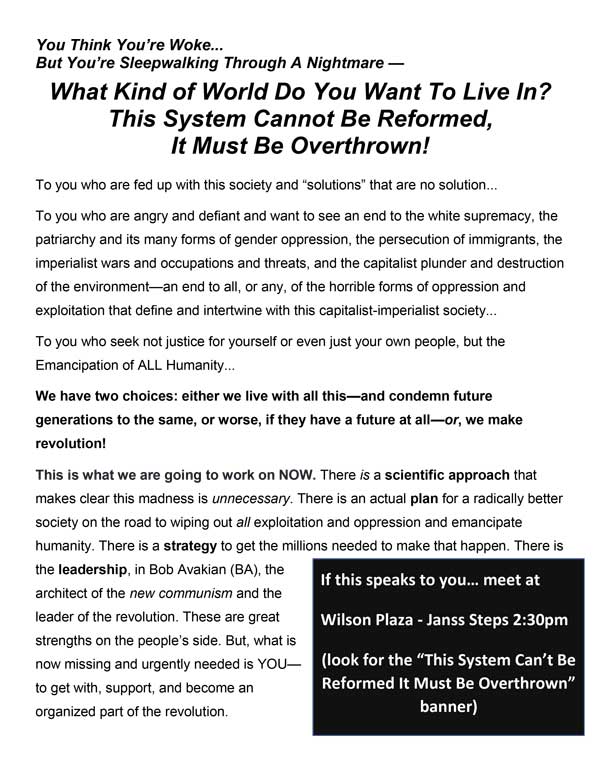 Presenting the Lifetime Fire Extinguisher Award to Al Sharpton at Sacramento, CA State Capitol
Featured Stories
Listen to special radio show:
"Mueller Report, Trump's Response and the Interests of the People"—with Sunsara Taylor, interviewing and in conversation with Andy Zee.
KPFK FM 90.7 FM, online at kpfk.org (click on "Listen Live")
Monday, April 1
7 am PDT, 10 am EDT
Listen to archived version of show
WBAI 99.5 FM, online at wbai.org (click on "Listen Live")
Tuesday, April 2
6 am EDT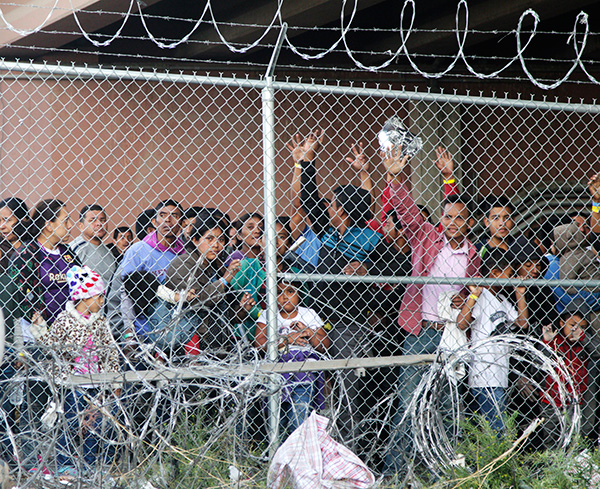 Customs and Border Patrol (CBP) held hundreds of immigrants outdoors, behind fences topped with concertina wire, under Paso del Norte bridge in El Paso, Texas. (Photo: AP)
Other News
Revcom received this from someone who is active in the protests against the police murder of Willie McCoy.
From a member of the Revolution Club, LA
Bob Avakian (BA), the leader of the revolution, has brought forward a new communism, a framework with a thoroughly scientific method and approach that charts a pathway to human emancipation. Each week this column features one or more works of BA that are a "living lab" that illustrate his application of this method and approach to probing reality and grappling with problems of the revolution. This section also contains critical and foundational works that give a more overall understanding of why we need a revolution, what that revolution is all about, and how we can really make that revolution and build a whole new society.
This week BA answers the question: Is There Going To Be A Civil War Between Republicans And Democrats?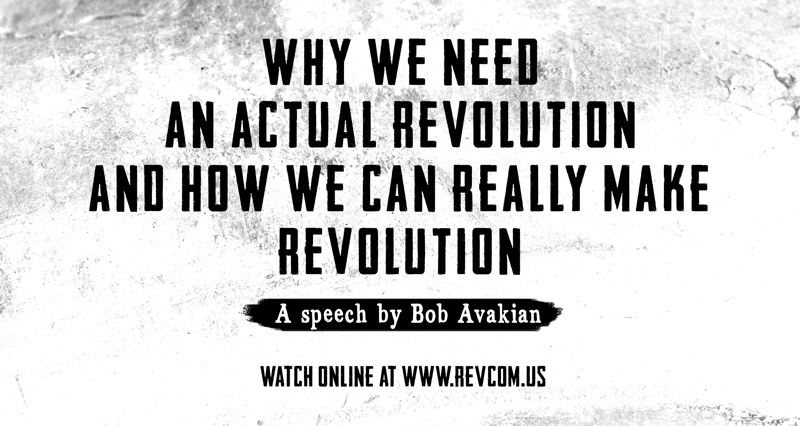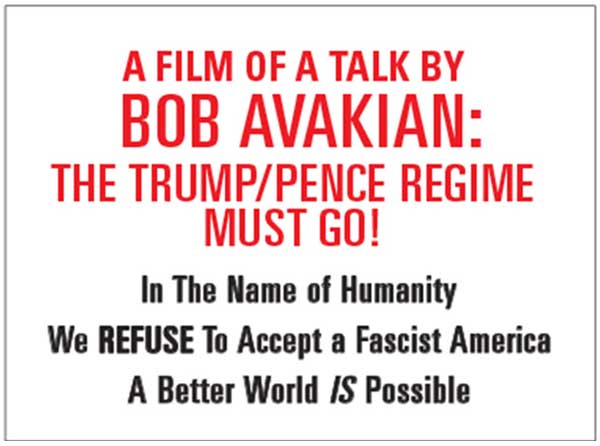 You Can't Change the World If You Don't Know the BAsics
Every week, Revolution features a quote from BAsics, by Bob Avakian, the handbook for revolution. We encourage Revolution Clubs and other readers, everywhere, to take the time to discuss the quote—the whole quote—and to write us at revolution.reports@ yahoo.com with accounts of these discussions, or thoughts provoked in yourself by reading the quote.
Bob Avakian and THE NEW COMMUNISM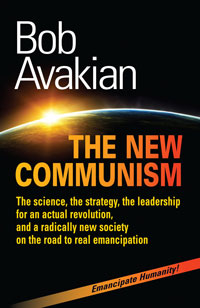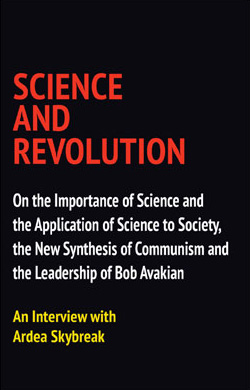 Where Did This Fascism Come From...and How Do We Fight It?
Free yourself from the GTF!
Clip from the film by Bob Avakian "The Trump/Pence Regime Must Go! In the Name of Humanity, We REFUSE to Accept a Fascist America - A Better World IS Possible"
What would be the next step if the Trump/Pence regime consolidates power?

How to spread the fighting spirit confronting fascists despite what Dems say?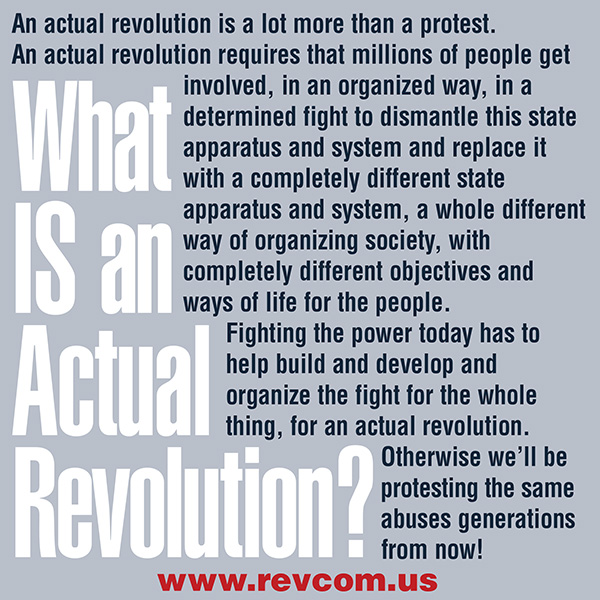 For more graphics for social media, click HERE
WWW.REVCOM.US/REVOLUTION NEWSPAPER brings alive a scientific analysis of major events in society and the world—why they are happening, how different events and developments relate to each other, how all this relates to the system we live under, where people's interests lie in relation to all this, how revolution is in fact the solution to all this and what the goals of that revolution are, how different viewpoints and programs relate, positively or negatively, to the revolution that is needed, and how people can move, and are moving, to build toward that revolution. Revcom.us/Revolution is the guide, the pivot, the crucial tool in drawing forward, orienting, training, and organizing thousands, and influencing millions—fighting the power, and transforming the people, for revolution—hastening and preparing for the time when we can go for the whole thing, with a real chance to win.
Subscribe to revcom.us | Donate to/Sustain revcom.us | Send your correspondence to revolution.reports@yahoo.com