October 18, 2016
October 17, 2016
RALLY

Saturday, October 29, 1 pm Downtown in Grant Park at the Northeast corner of Michigan & Congress
Seen on the Walls of Your City
Now a Pamphlet!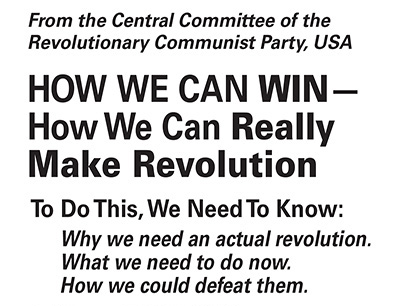 Read the entire HOW WE CAN WIN—How We Can Really Make Revolution HERE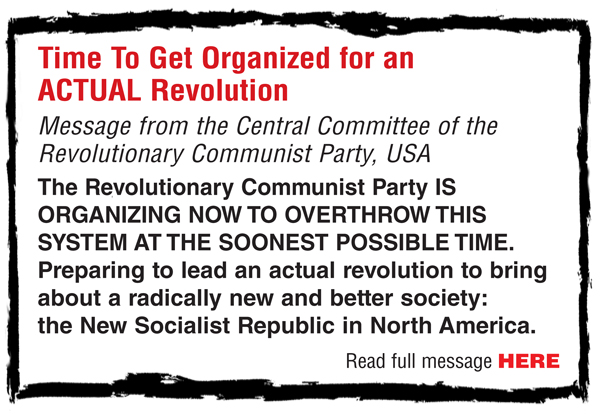 Updated October 22, 2016 | 6:50 pm
October 22, 2016
October 22, 2016
October 22, 2016
Come to the Next Meeting of BA Everywhere in New York City
Bring your thoughts, ideas, and creativity on how to get THE NEW COMMUNISM and Bob Avakian (BA) out more more widely in society.
Sunday, October 23, 3-5 p.m.
112 W 27 St. #600 AAWW (btw 6 & 7 Ave)
Info: 917-741-6716
October 22, 2016
October 19, 2016
Bob Avakian on defending the right to vote...and why having the right to do something is not the same as saying you should do it
RALLY

Saturday, October 29, 1 pm Downtown in Grant Park at the Northeast corner of Michigan & Congress

October 17, 2016

An initial selection is available now. More will be added soon.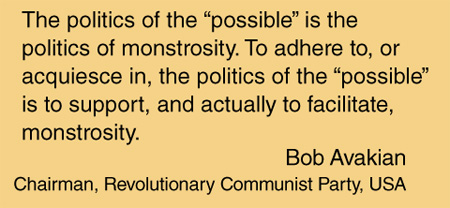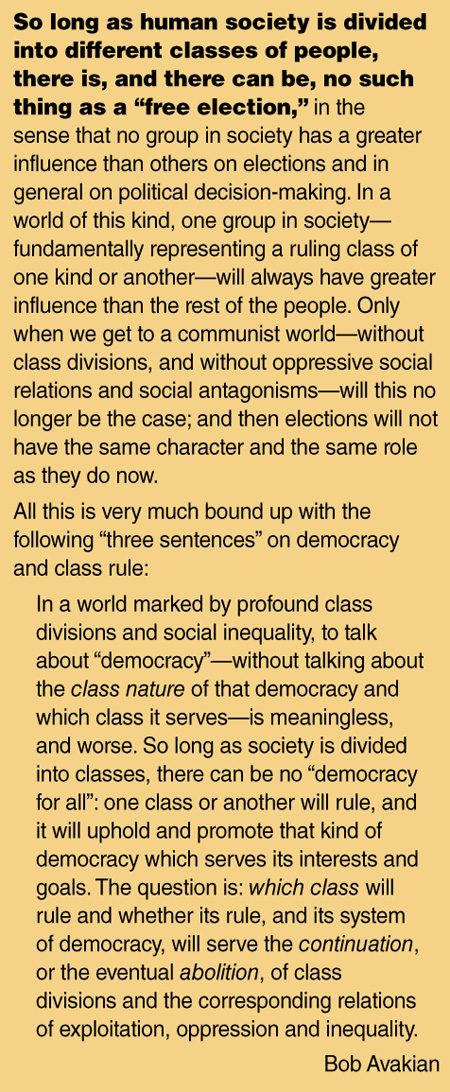 Question: Who can join the Revolutionary Communist Party?
~~~~
Question: Why do we not initiate violence during this period when we are carrying out the "three prepares"—why do we not just "get it on," and try to bring down this system, right now?
and
Question: Aren't Ferguson and Baltimore examples of the people initiating violence?
Reposted July 10, 2016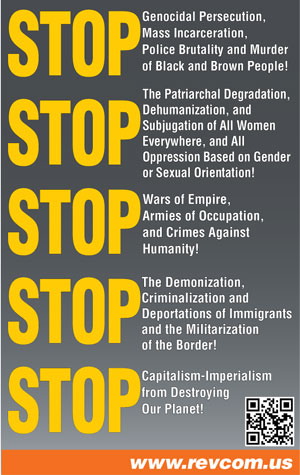 Copy these posters and distribute everywhere, especially on the campuses.
Black & White | Color
VOLUNTEER FOR REVCOM.US
» Confront the Actual History of the USA
Contribute to the "American Crime" Series
Updated August 25, 2016
» What it means to be a volunteer for revcom.us
Attention readers: Send in reports on protests, including photos and links to videos, to revcom.us/ Revolution newspaper at revolution.reports@ yahoo.com.