---
---
What People Are Saying:
First Impressions of the PREMIERE of
the New Film of REVOLUTION AND RELIGION: The Fight for Emancipation and the Role of Religion;
A Dialogue Between CORNEL WEST & BOB AVAKIAN
A correspondence from Andy Zee, co-director of the film
April 6, 2015
"This film brought an awareness that we do need an actual change...." A young Latino brother echoed what was felt by audiences across the country who came to the March 28 premieres of the new film of the historic Dialogue between Cornel West and Bob Avakian that took place last November at Riverside Church in New York City. Wherever you were coming from, whatever experience you have had with what this system does to people every day, whether this was your first encounter with the revolution or you've been fighting to get rid of this system your whole life, you came away from seeing REVOLUTION AND RELIGION feeling this brother's sentiment.
In this correspondence, I am going to share some of my own and others' first impressions. I urge everyone to watch, dig into, promote, and raise funds so that many more can experience and be moved by what Bob Avakian and Cornel West did on November 15, 2014.
Seeing the film on the big screen was special. Look, there was nothing like the excitement of being at Riverside with 1,900 people "live," experiencing Bob Avakian and Cornel West together on this topic—I won't ever forget it—being a part of something really historic.
Yet, watching this on film is just a different experience: profound and provocative. I found myself drawn deeply into their insights, their arguments, how they related to each other and engaged and struggled with the audience, the different methods by which they analyzed and approached big questions. I found myself learning more and anew. The film brings you up close inside Cornel West's and Bob Avakian's presentations and exchange: the passion, the audacity, the science, the morality, the revolutionary substance. Two courageous voices modeling a morality that refuses to accept injustice—pouring heart and soul into standing together challenging all of us to fight for a world worthy of humanity.
I attended the New York City premiere at the Schomburg Center for Research in Black Culture. It was fitting that this film was welcomed and debuted at this beautiful institution that resonates with the history of Black people. Watching the film on the big screen at the Schomburg—a screen that must be 40 feet across and 20 feet high with big, rich sound—was new for me after months of being a part of editing the film on small monitors!
BA and Cornel West really are two courageous moral voices of this moment. They hold and fill the big screen. The topic, Revolution and Religion, is huge: The fight for the emancipation of humanity and, in that context, looking at religion, which holds sway over much of humanity, especially the oppressed of the world, is an urgent question that demands and holds attention. But the dynamism and passion of both BA and CW, their humor and substance, their concern and struggle for the future of humanity, amplify and resonate in a special way through the film. Whether watching in a dark theater or up close on computer, TV, or smartphone, the film brings you into a personal experience with "Cornel and Bob," so much so that afterward people who had never met either of them came up to me speaking of them by their first names as if they were life-long friends!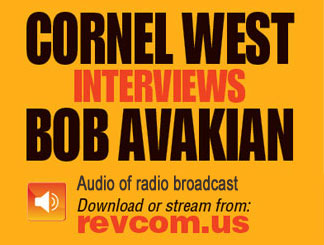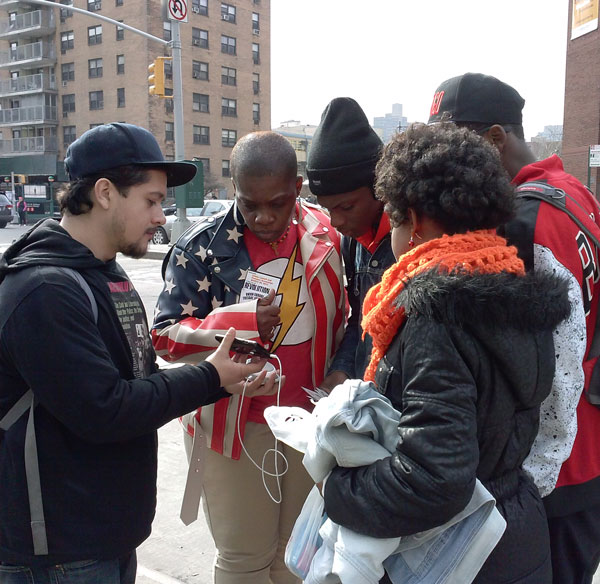 Watching clips from the film