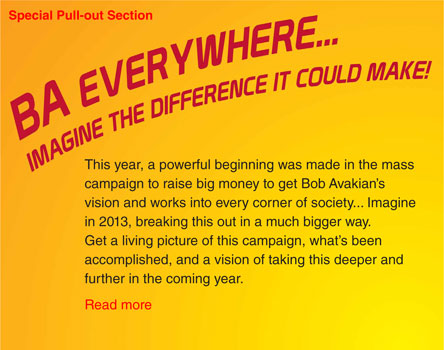 Raising big funds and forging a community
The end of the year is a great time to raise big funds and forge a community of people working together to project Bob Avakian's works and vision into all corners of society. 
There is nothing more unrealistic than the idea of reforming this system into something that would come anywhere near being in the interests of the great majority of people and ultimately of humanity as a whole.
Bob Avakian
BAsics 3:2
The three big questions we're raising are these:
1) What will you accept?
2) What will you resist?
3) What will you engage?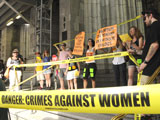 A statement by Gregory Koger
Gregory Koger has already faced a three-year-long political and legal battle against a political prosecution and a 300-day jail sentence for non-violent misdemeanors. The Illinois State's Attorney is now trying to send him back to jail immediately.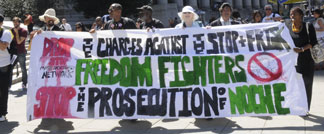 On November 5, even the horrible aftermath of Hurricane Sandy didn't stop the efforts of this system from pressing forward with its efforts to punish four freedom fighters—Carl Dix, Jamel Mims, Morgan Rhodewalt, and Bob Parsons—for taking a courageous stand against stop-and-frisk.
Abortion on Demand and Without Apology
End Pornography & Patriarchy: The Enslavement and Degradation of Women
---
After the devastating hurricane, Revolution called on people to go out among those most affected by the storm and its aftermath to report on what was happening. This was taken up by all kinds of people, and reports started coming in right away—painting a vivid picture NOT covered in the mainstream media—and indicting the system that did not respond in the interest of the people.
---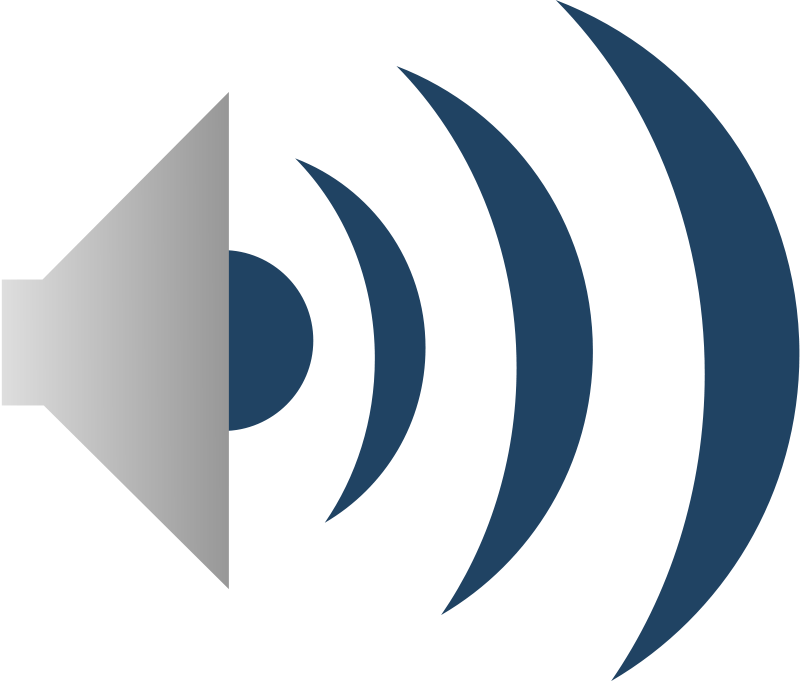 This audio clip is from a recent talk by BA, and is highly relevant going into the elections.
In a world of vicious exploitation, brutal oppression, and environmental devastation, a new stage of the communist revolution, based on Bob Avakian's new synthesis of communism, is fighting to be born. One essential component of this is that Revolution newspaper and revcom.us have the financial resources to survive!
I recently went back over the interview with BA… I started this particular reading of the interview with an intention to deepen my grasp of its sweep and depth "in its own right." But as I read, I was struck by its direct relevance to some particular problems that the movement for revolution (and those working to lead it forward) confront right now.
Also in this issue
The cold-blooded murder on August 16 of 34 striking miners at the Lonmin platinum mine near Rustenburg, in the country's Northwest Province, sent shockwaves around the world.
On October 25, two Texas Parks and Wildlife Rangers, joined by a helicopter, chase and then fire down on a truck near the U.S.-Mexico border. Two immigrant men in the truck are killed and another wounded.
Since the last week of September, dozens of environmental activists along with local landowners in east Texas have been attempting to blockade construction of the southern portion of the Keystone XL pipeline
While the city focuses its attention on recovery from the damage of the "Storm of the Century," the tempest of mass incarceration and its path of destruction goes swirling on, tossing about and disintegrating the lives of thousands of people each day. And the trial of the Freedom Fighters is scheduled to continue with great haste.
New and Breaking News...
November 15, 2012
As Israel carries out new attacks on the Palestinian people, we encourage readers to read, share and spread the online special issue of Revolution:
The Case of Israel
Bastion of Enlightenment
or Enforcer for Imperialism?
November 15, 2012
Video of a talk by Raymond Lotta at Revolution Books, New York City


November 15, 2012
November 15, 2012
REVCOM.US – SPREAD THE WORD EVERYWHERE!
Now available: downloadable palmcards to post and share online.
For WEB postables and print PDFs of the front cover, back cover, and centerfold of Revolution go to Post This!
NOW IN PRINT

To order: Send $6 plus $2.50 for shipping and handling to: RCP Publications, P.O. Box 3486, Merchandise Mart, Chicago, IL 60654 or order online.

Coming Events at Revolution Books