An Emergency Organizing Meeting
Prevent the Trump/Pence Regime from Taking Power
Stop It Before It Starts!
Monday, December 19, 7 PM
The Great Hall of The Cooper Union
7 East 7th Street @3rd Avenue NYC
This event will be livestreamed, including at The Huffington Post's Facebook page.
(Speakers List in Formation)
Jeremy Scahill
Carl Dix
PZ Myers
Immortal Technique
Andy Zee
Chase Iron Eyes via Skype from Standing Rock
Fran Luck
Josh Fox
#NoFascistUSA
Go here for more.
December 17, 2016
New in this issue...
December 17, 2016
December 14, 2016
December 17, 2016:
LATEST POSTS & BREAKING NEWS HERE
Reality Checks...
For many more social media graphics, click HERE
---
Revcom.us—where you go to scientifically understand and radically change the world
Your donations mean revcom.us can play its critical role at what is truly an historic moment.  
Seen on the Walls of Your City
Now a Pamphlet!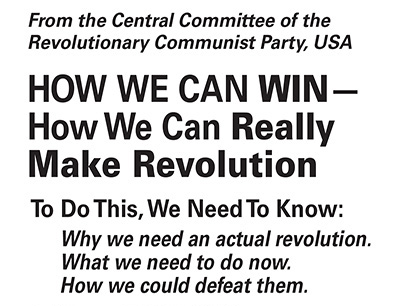 Read the entire HOW WE CAN WIN—How We Can Really Make Revolution HERE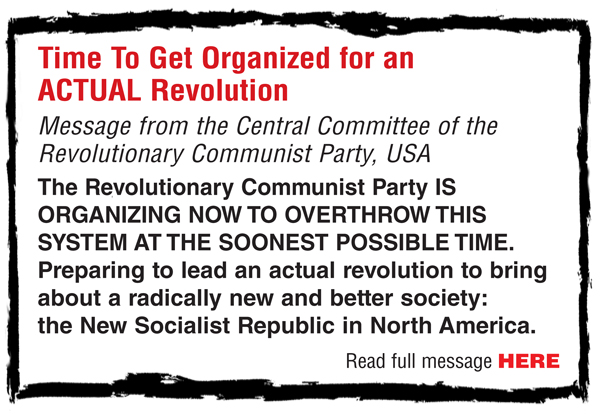 Downloadable PDFs for printing:
Originally posted July 15, 2016
Reposted given continuing relevance
Updated November 30, 2016
Updated December 17, 2016
December 15, 2016
December 15, 2016
December 12, 2016
Attn all Revolution/revcom.us readers:
• SEND US PHOTOS & VIDEOS of high school walkouts, street protests, and other forms of mass protest by people refusing to accept Trump and a fascist America!
• If you have experience getting out the revcom.us statement "In the Name of Humanity, We REFUSE To Accept a Fascist America," share that experience with us as well.
• Send pix and videos in any form, including dropbox links, to: revolution.reports@yahoo.com
• Spread the word widely: "Go to www.revcom.us!"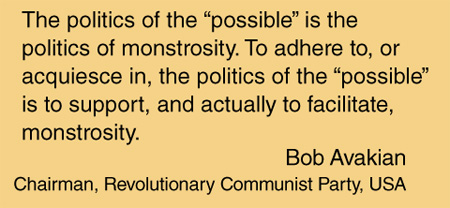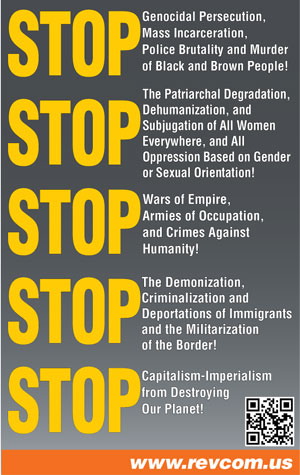 Copy these posters and distribute everywhere, especially on the campuses.
Black & White | Color
VOLUNTEER FOR REVCOM.US
» Confront the Actual History of the USA
Contribute to the "American Crime" Series
Updated August 25, 2016
» What it means to be a volunteer for revcom.us
Attention readers: Send in reports on protests, including photos and links to videos, to revcom.us/ Revolution newspaper at revolution.reports@ yahoo.com.