What You Need To Know Today…
STOP THE TRUMP-PENCE REGIME!
Updated News From DC and Around the Country
A System Much Better Than One That Produces a Trump Is Possible
There Is a Viable Vision and Framework for a Far Better World and the Leadership in Bob Avakian to Get There
Revcom.us is calling on all our volunteers and readers to become organizers of this movement to stop the Trump-Pence regime:
*Report on demonstrations and other protests, in all spheres of society
*Take photos
*Spread the word through social media (including getting out all the powerful memes we have up at the site)
*Recruit others you know already and meet at these protests
In the coming days, people will be in the streets—and revcom.us needs to cover it and share it with all those who are organizing to prevent Trump-Pence from coming to power. No protest should go unreported. Send everything to: revolution.reports@yahoo.com.
Revcom.us—where you go to scientifically understand and radically change the world
Your donations mean revcom.us can play its critical role at what is truly an historic moment.  
Seen on the Walls of Your City
Now a Pamphlet!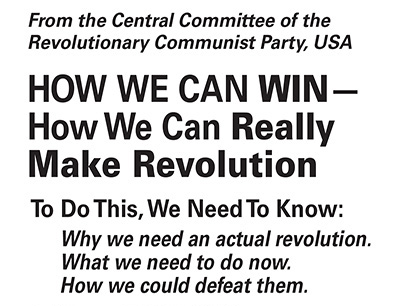 Read the entire HOW WE CAN WIN—How We Can Really Make Revolution HERE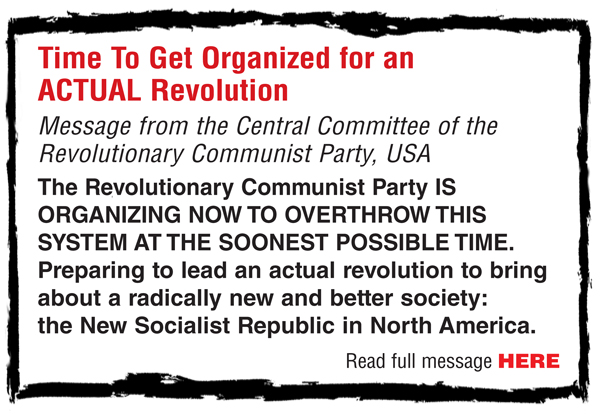 Downloadable PDFs for printing:
Originally posted July 15, 2016
Reposted given continuing relevance
Updated November 30, 2016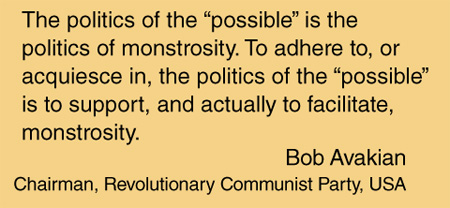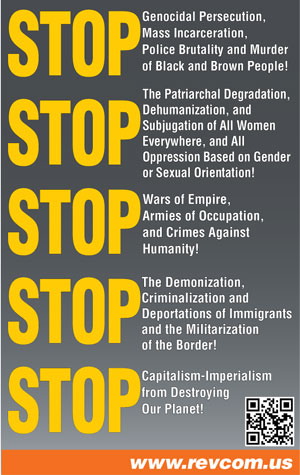 Copy these posters and distribute everywhere, especially on the campuses.
Black & White | Color
VOLUNTEER FOR REVCOM.US
» Confront the Actual History of the USA
Contribute to the "American Crime" Series
Updated August 25, 2016
» What it means to be a volunteer for revcom.us
Attention readers: Send in reports on protests, including photos and links to videos, to revcom.us/ Revolution newspaper at revolution.reports@ yahoo.com.