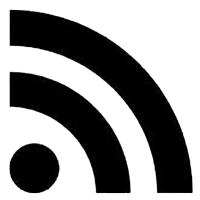 Podcast


We ARE Building a Movement for Revolution!

A Speech by Bob Avakian
This speech is in two parts. Watch here:


"...we have two choices: either, live with all this—and condemn future generations to
the same, or worse, if they have a future at all—or,
make revolution!

" —Bob Avakian
Highlighting
NEW CLIP: Concessions on police terror; violence among the youth; why you need a revolution: Q&A w Bob Avakian
NEW: Bob Avakian: "The Destruction of the Planet by Capitalism-Imperialism"
December 3, 2018
Muir Glacier, Alaska. Left: 1941, Photo Ulysses William O. Field; Right: 2004, Photo Bruce F. Molnia. 
NEW: What Would Society Look Like Right After the Revolution? By Bob Avakian
NEW: Would Mexico And Central America Still Be the US Backyard After the Revolution? By Bob Avakian
Organizing for an ACTUAL Revolution—Getting Involved Now
You Can't Change the World If You Don't Know the BAsics
Every week, Revolution features one quote from BAsics, by Bob Avakian, the handbook for revolution. We encourage Revolution Clubs and other readers, everywhere, to take the time to discuss the quote—the whole quote—and to write us at revolution.reports@ yahoo.com with accounts of these discussions, or thoughts provoked in yourself by reading the quote.
The Trump/Pence Regime Must Go!