Israel's brutal wave of killing, destruction and terror against the Palestinian people in Gaza—overwhelmingly hitting non-combatants—is fully backed by the United States, with Obama insisting over and over that Israel's murderous bombardment of essentially defenseless people in Gaza is "self defense."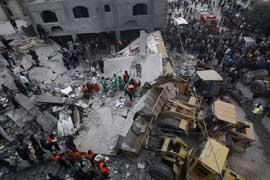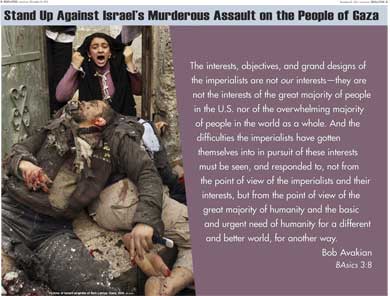 The state of Israel is a product of, and plays a special role in enforcing, the global system of capitalism-imperialism.
Download Poster: PDF for print | JPG for web
BA Everywhere
In a letter read at a fundraising dinner, a young woman describes how she learned about Bob Avakian and shares ideas about getting BA out everywhere.
Some ideas for going all out through the holidays and into the New Year to raise big funds and forge a community.
---
by Li Onesto
In Queens, NY, the government wanted to make people pay a heavy price for protesting against stop-and-frisk but they failed. The six jurors came back with a NOT GUILTY verdict on both counts of Obstruction of Government Administration for all four defendants. But they found them guilty of the violation of disorderly conduct. We demand NO JAIL TIME!
Also in this issue
The New York Times and the New York Review of Books have recently featured two high-profile articles about the Great Leap Forward of 1958-60. They both serve the anticommunist "master narrative" that the Great Leap Forward was an exercise in demonic Maoist control that led to history's worst famine. And they share in common a method of argumentation that traffics in colossal lies and distortions.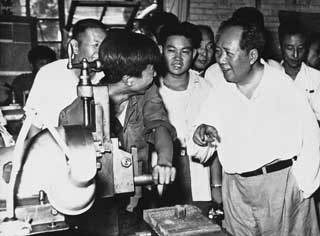 15-year-old Dakota Bright was shot in the back of the head by Chicago police at 3:30 in the afternoon on November 8, 2012—two days after the re-election of Barack Obama.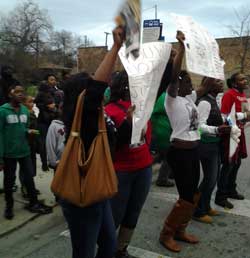 ---
I recently went back over the interview with BA… I started this particular reading of the interview with an intention to deepen my grasp of its sweep and depth "in its own right." But as I read, I was struck by its direct relevance to some particular problems that the movement for revolution (and those working to lead it forward) confront right now.
In a world of vicious exploitation, brutal oppression, and environmental devastation, a new stage of the communist revolution, based on Bob Avakian's new synthesis of communism, is fighting to be born. One essential component of this is that Revolution newspaper and revcom.us have the financial resources to survive!
New and Breaking News...
In early October, the revolution crackled on the airwaves when the Smiley & West radio show on PRI (Public Radio International) across the country aired an interview that Cornel West recently conducted with Bob Avakian. An audio download of the interview is available online.
Listen to Alan Goodman talk about Israel's Murderous Assault on the People in Gaza... And the Need to Oppose These Crimes NOW on The Michael Slate Show on KPFK (11-23-12)
(Play | Download)
November 23, 2012
New Leaflet:
Israel's Murderous Assault on the People in Gaza…
And the Need to Oppose These Crimes NOW
New palmcard:
Right click to download:
PDF (Print)- front & back
JPG (Web) - front
JPG (Web) - back
As Israel carries out new attacks on the Palestinian people, we encourage readers to read, share and spread the online special issue of Revolution:
The Case of Israel
Bastion of Enlightenment
or Enforcer for Imperialism?
November 15, 2012
Video of a talk by Raymond Lotta at Revolution Books, New York City


November 15, 2012
REVCOM.US – SPREAD THE WORD EVERYWHERE!
Now available: downloadable palmcards to post and share online.
For WEB postables and print PDFs of the front cover, back cover, and centerfold of Revolution go to Post This!
Coming Events at Revolution Books